How to Choose the Tea Your Body Needs
Teamotions blends each of their teas to help with specific emotional, wellness, and physical properties, and each one has a different purpose.

While all of Teamotions teas have significant benefits, it is best to start with the one that will do the most good for your body. While no two people have the same needs, everyone can benefit from choosing the right tea for your body.
Let's learn a little more about each type of tea that Teamotions has blended with your wellness in mind: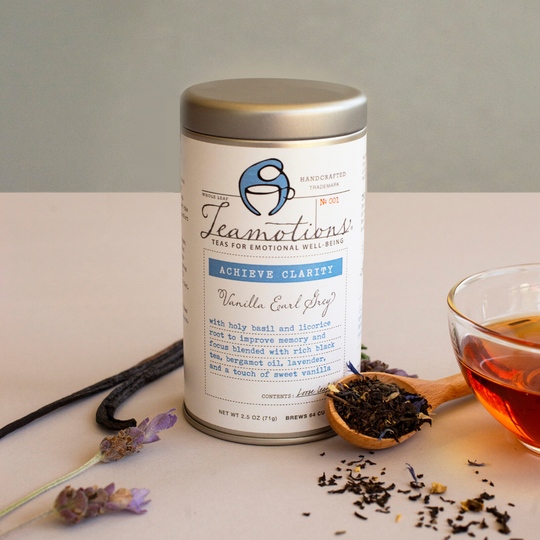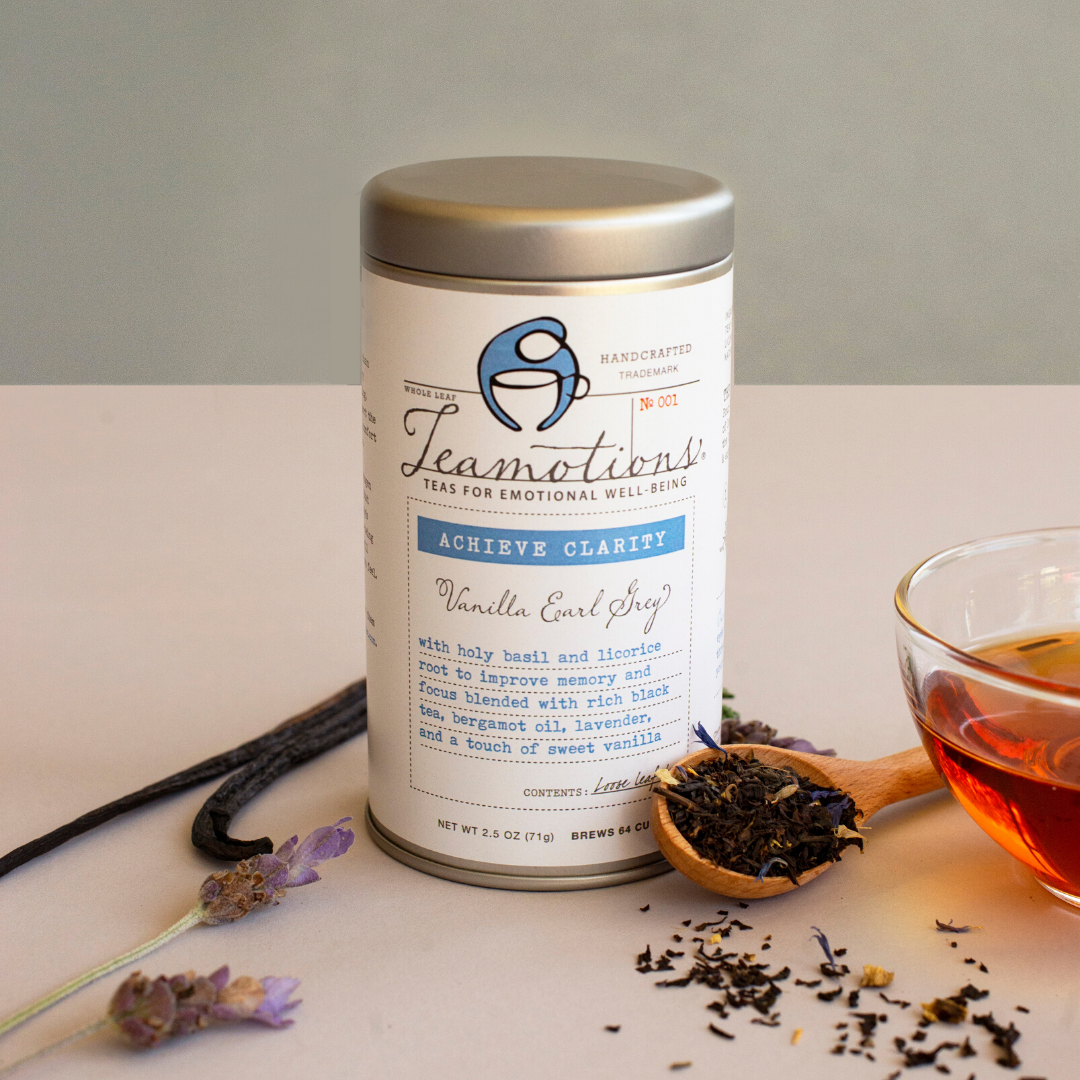 Achieve Clarity
If you're dealing with stress, having trouble focusing, and feeling like your brain is foggy, Achieve Clarity can help you break through these blocks to find a higher state of comprehension and awareness.
Mental Benefits
Improve focus
Enhance memory
Gain mental clarity
Physical Benefits
Increase oxygen levels in the brain
Keep your body calm and centered
Emotional Benefits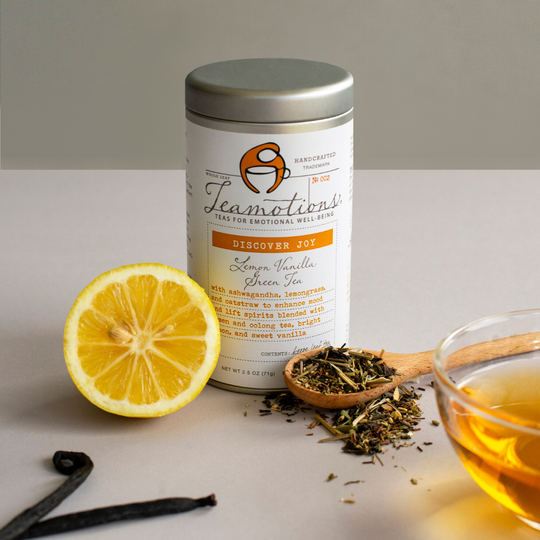 Discover Joy
When you're dealing with emotional and physical stress, finding joy can feel out of reach. Teamotion'sDiscover Joy works to restore happiness and joy with calming nerves to manage emotional and physical stress.  
Mental Benefits
Calms your mind
Encourages positive thoughts
Physical Benefits
Strengthens your bodies stress responses
Emotional Benefits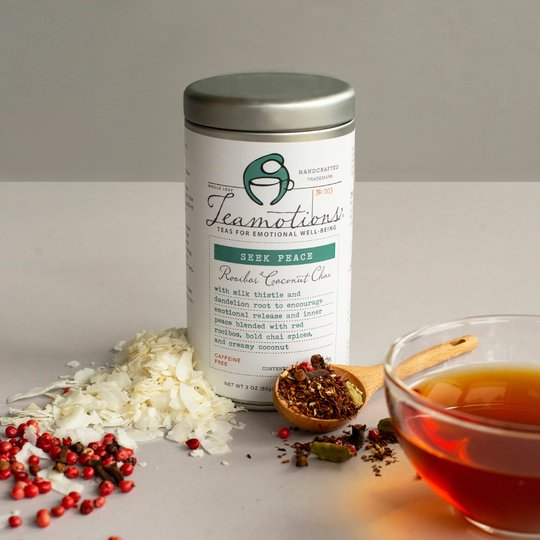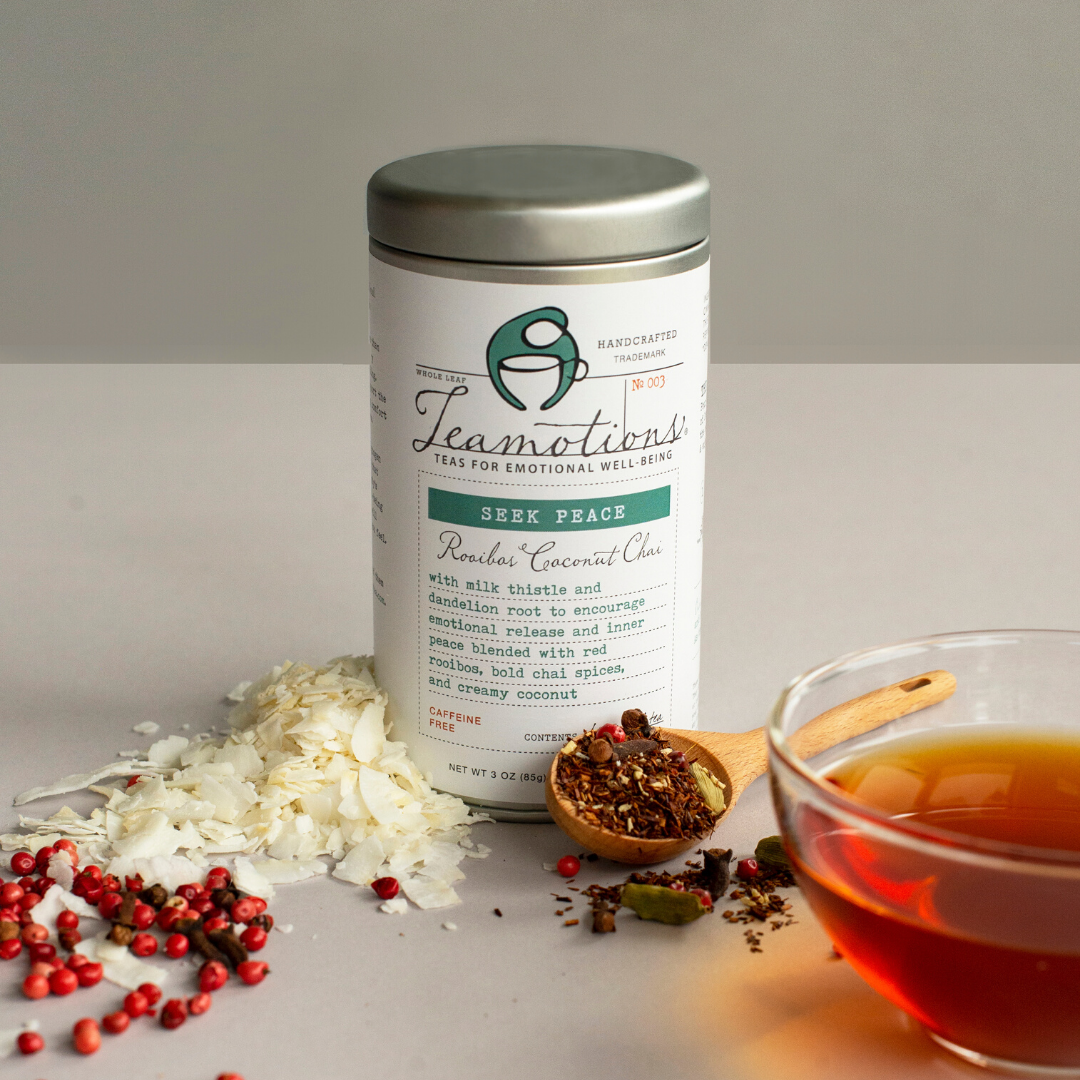 Seek Peace
When you need to alleviate anger and frustration, you should indulge in a cup of Seek Peace. This special blend encourages the release of pent up emotions and the flow of stagnant energy in the body.
Mental Benefits
Calms the mind
Alleviate mental frustrations
Physical Benefits
Supports liver health
Helps prevent illness
Emotional Benefits
Releases pent-up emotions
Restores inner peace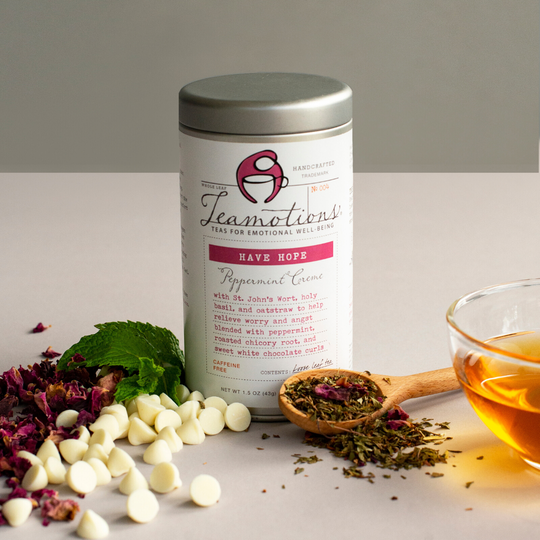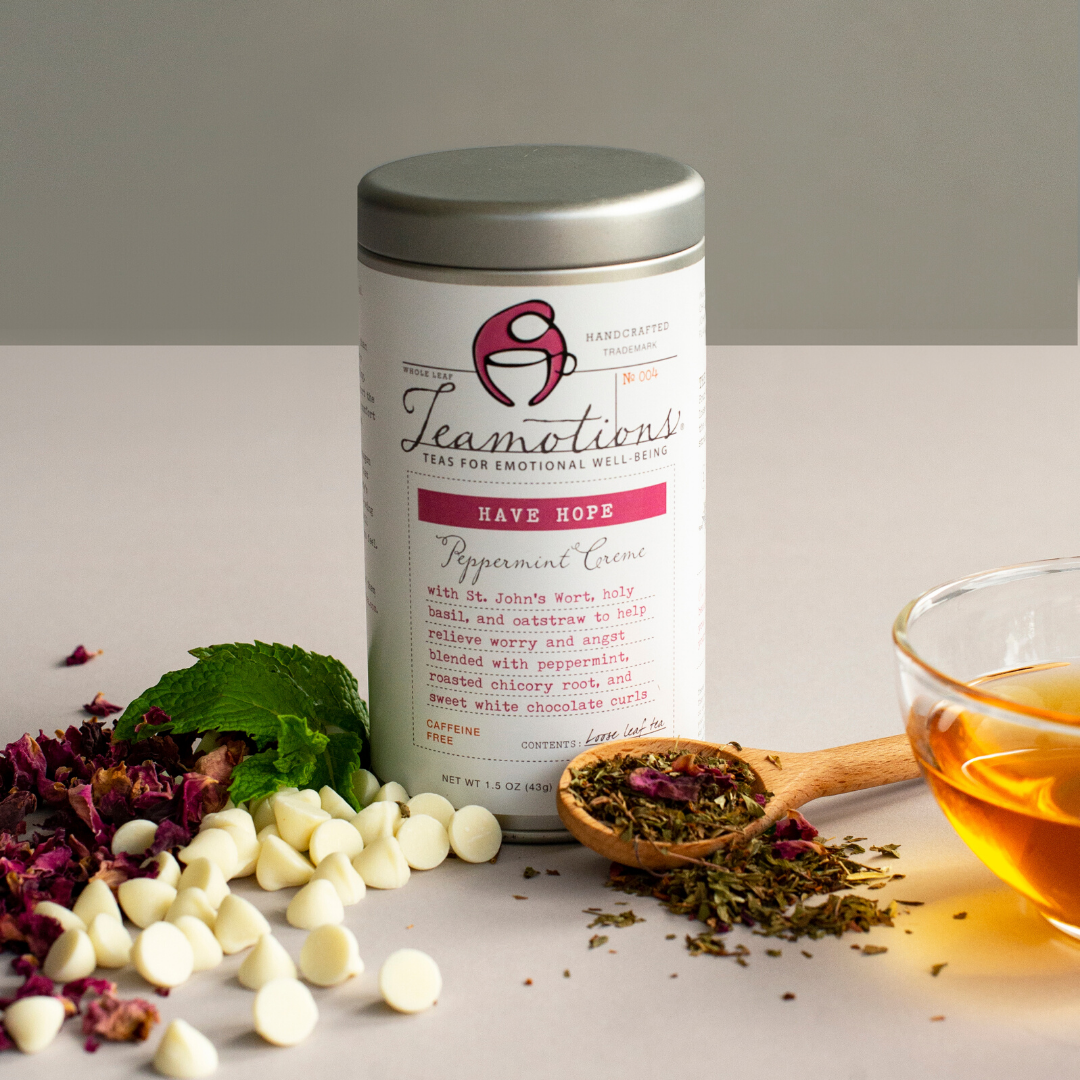 Have Hope
Are you stuck in a constant state of pessimism, anxiety, worry, and fear? Fear not, for Have Hope calms the nerves while nourishing the body and mind to restore optimism.
Mental Benefits
Calms racing thoughts
Restores mental peace
Physical Benefits
Supports a healthy response to stress
Emotional Benefits
Renews hope
Strengthens emotional resolve
Revives optimism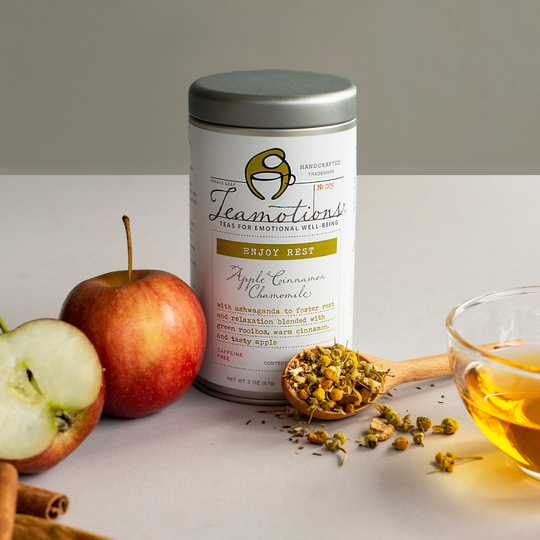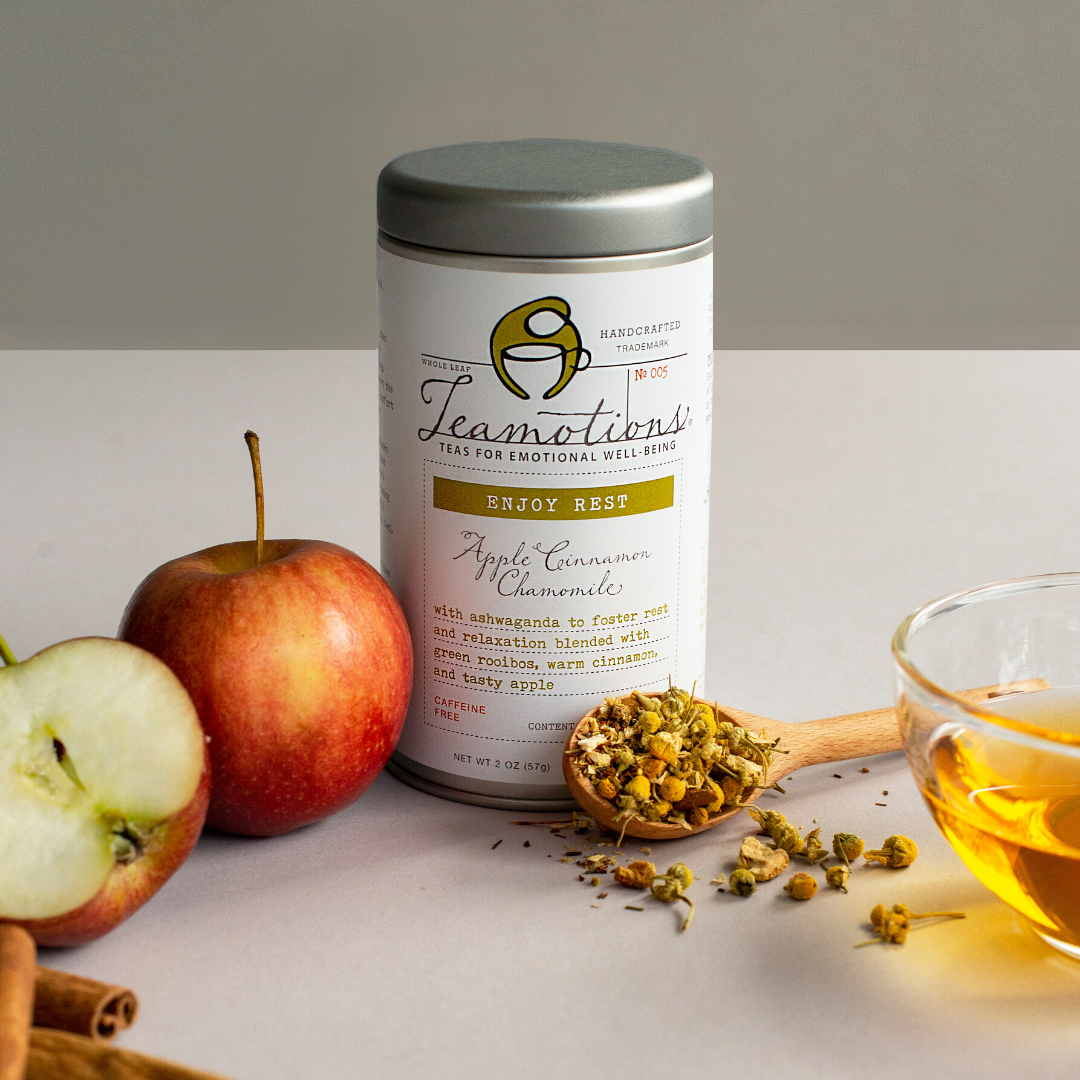 Enjoy Rest
When you're emotionally and physically exhausted, but sleep won't come easy, it is time for Enjoy Rest. This calming, soothing blend aids in recovery from emotional and physical exhaustion, and helps you turn off your brain so you can get a good night's sleep.
Mental Benefits
Turns off an overactive brain
Fosters mental rest
Physical Benefits
Induces relaxation
Promotes restful sleep
Emotional Benefits
Restores tranquility
Aids in emotional exhaustion recovery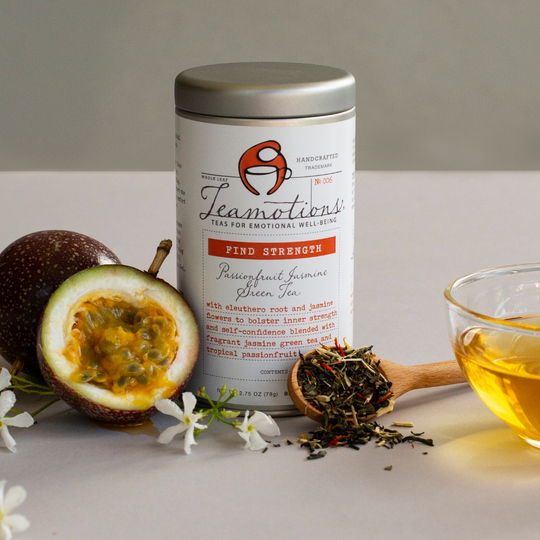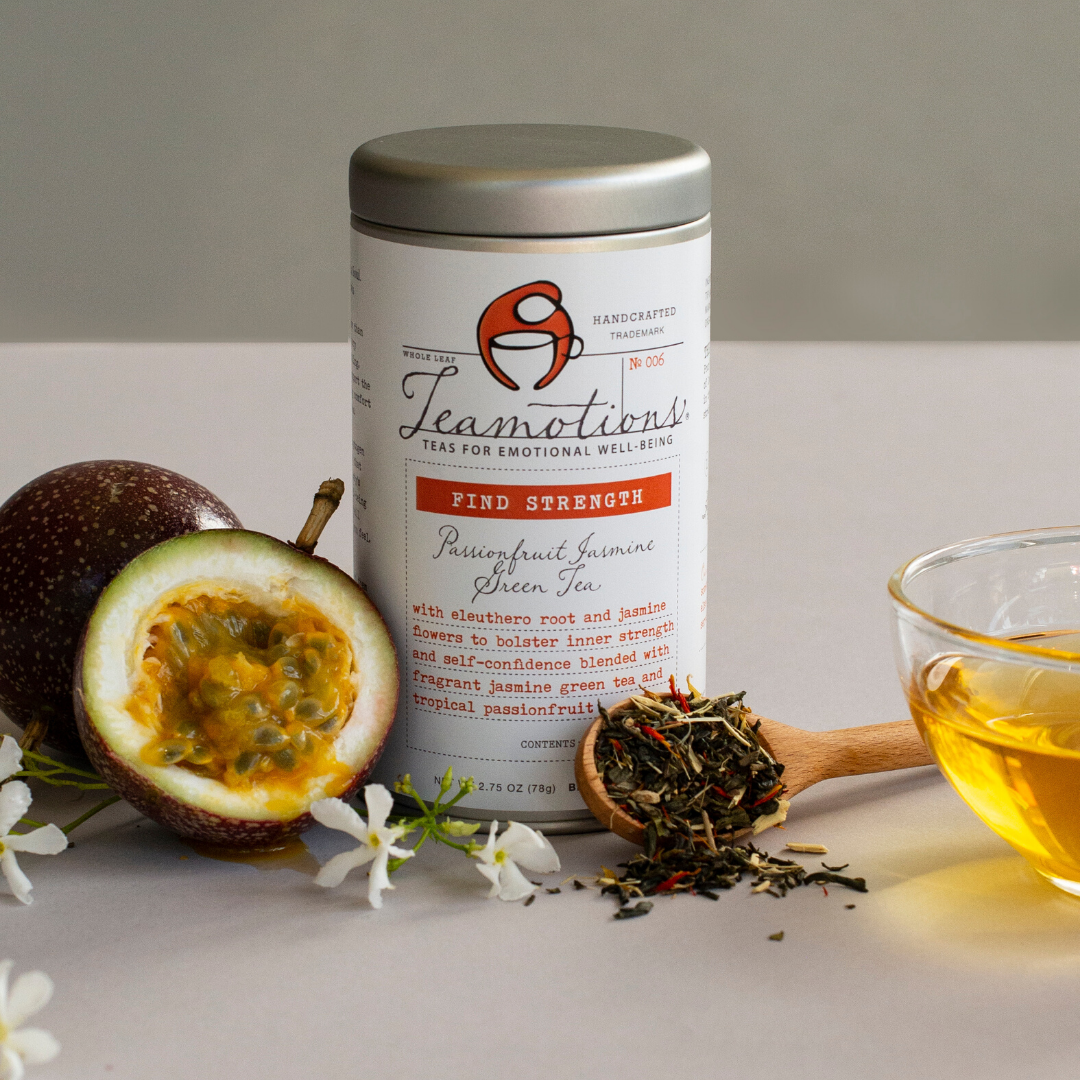 Find Strength
When you feel weak, physically or emotionally, Find Strength helps bolster your physical and emotional stamina. You'll see benefits of increased motivation, boosted immunity, and combat stress and exhaustion. Bolster your strength and feel energized to take on the day.
Mental Benefits
Supports fortitude
Prevents mental exhaustion
Physical Benefits
Restores physical strength and stamina
Promotes recovery in the body
Emotional Benefits
Which Teamotions Tea is right for you?

Each tea Teamotions offers is created with a particular purpose, and they can all help you in different ways. If you still need guidance selecting the right teas for your body, try taking our quiz, Which Emotional Well-being Tea Do You Need?
We consider your stress levels, sadness frequencies, anger, confusion, anxiety, insecurities, trauma, and adrenal exhaustion to determine which Teamotions tea is right for you in the quiz.
SIGN UP AND SAVE
Join our email list today to receive 15% off your first tea order plus future special offers, inspirational content, and heart-centered happenings every week.