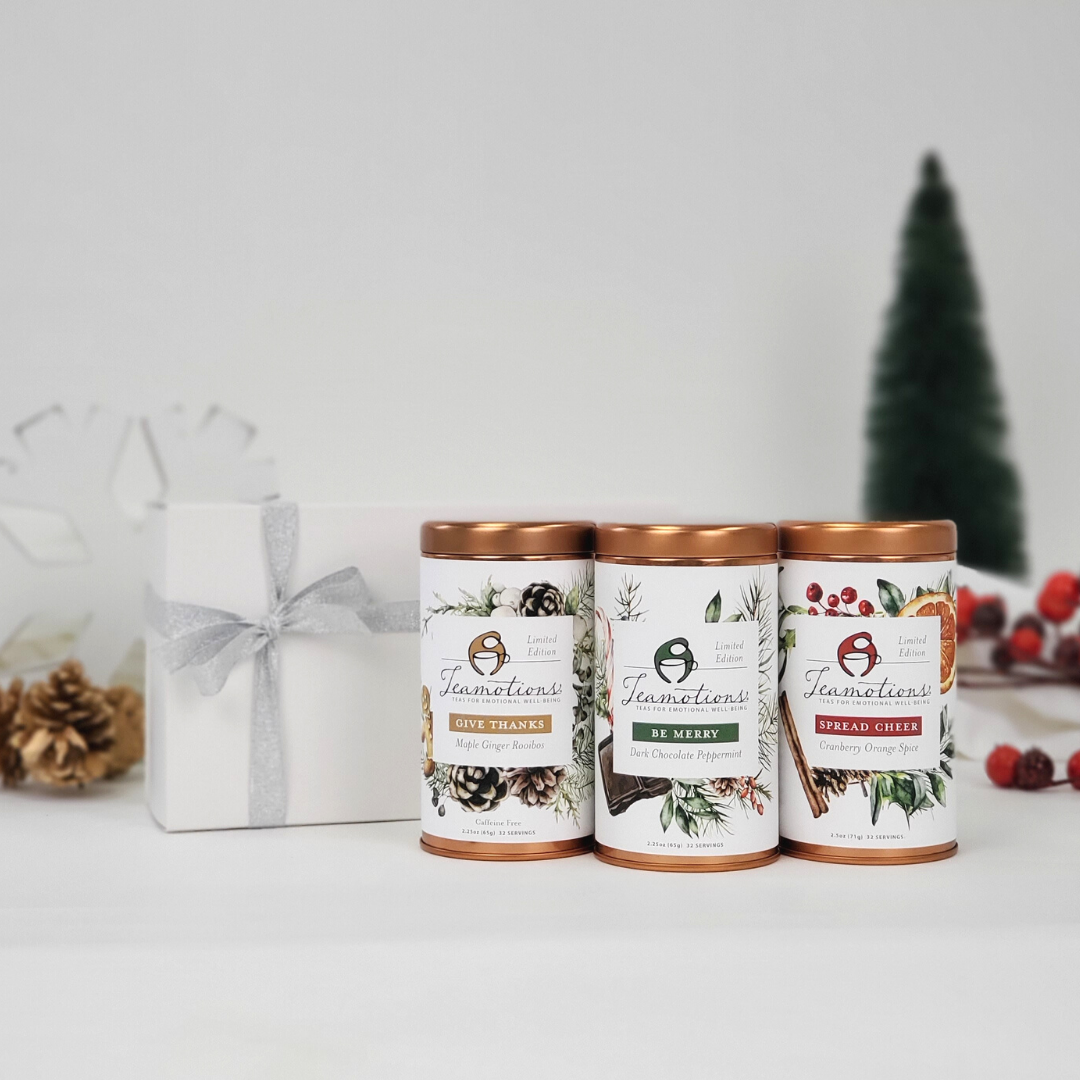 "Trust me, you'll want them all!" —Jessica M., Teamotions Holiday Box Set customer
-----
HOLIDAY TEAS BOX SET

Treat yourself to Teamotions limited-edition holiday wellness tea collection, for less!
Our box set comes with a full-size tin of each holiday tea in a sturdy gift box with sleeve—to keep for yourself or as an instant gift!
Indulge daily to stay well, manage stress, and create balance all season long.
**IMPORTANT: Due to the high demand for this tea, we have sold out! Please join the waitlist below to be notified when the item is back in stock.* *
Your Price:
$77.85
Expected restock date: Early November
A Closer Look At Our Holiday Blends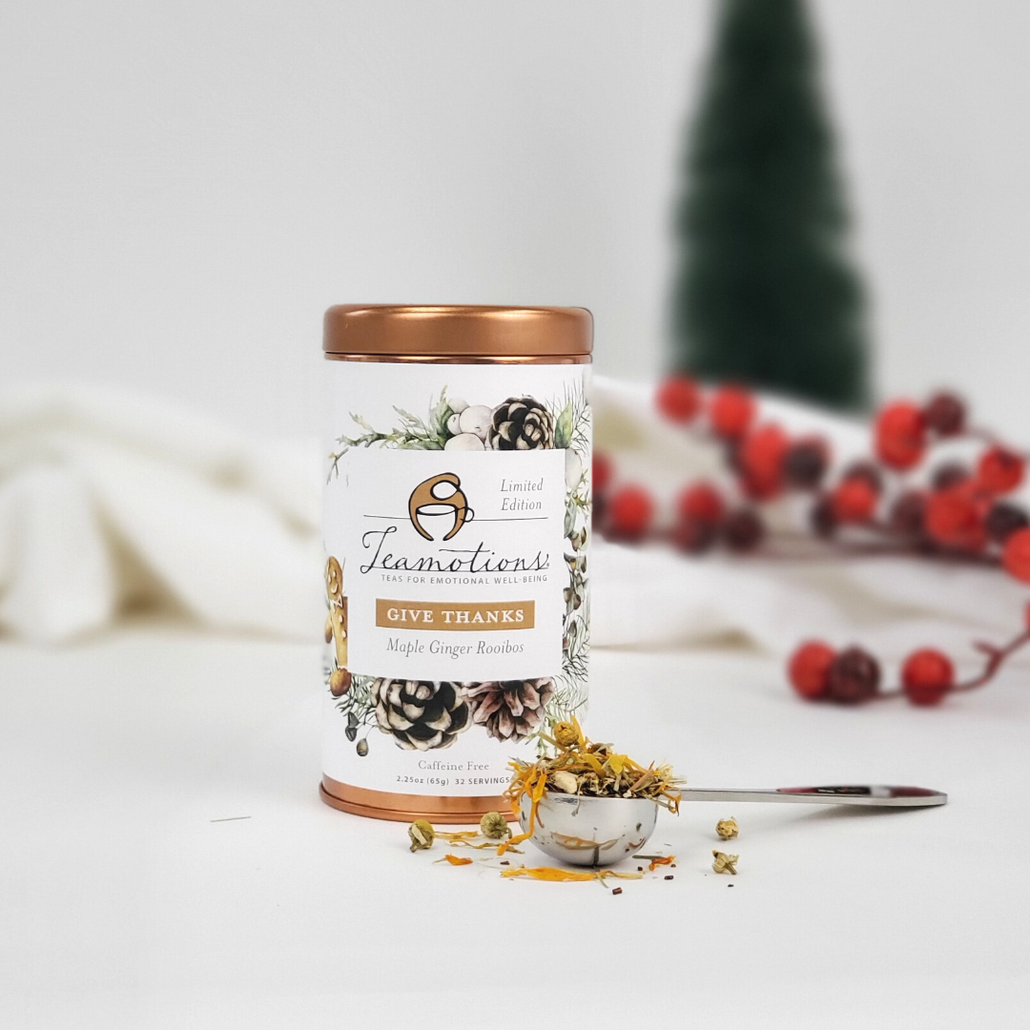 GIVE THANKS
Maple Ginger Rooibos (caffeine-free)
----------

Cultivate gratitude this holiday season with soothing chamomile and calming oatstraw in a harmonious blend of red rooibos, sweet maple, and spicy ginger.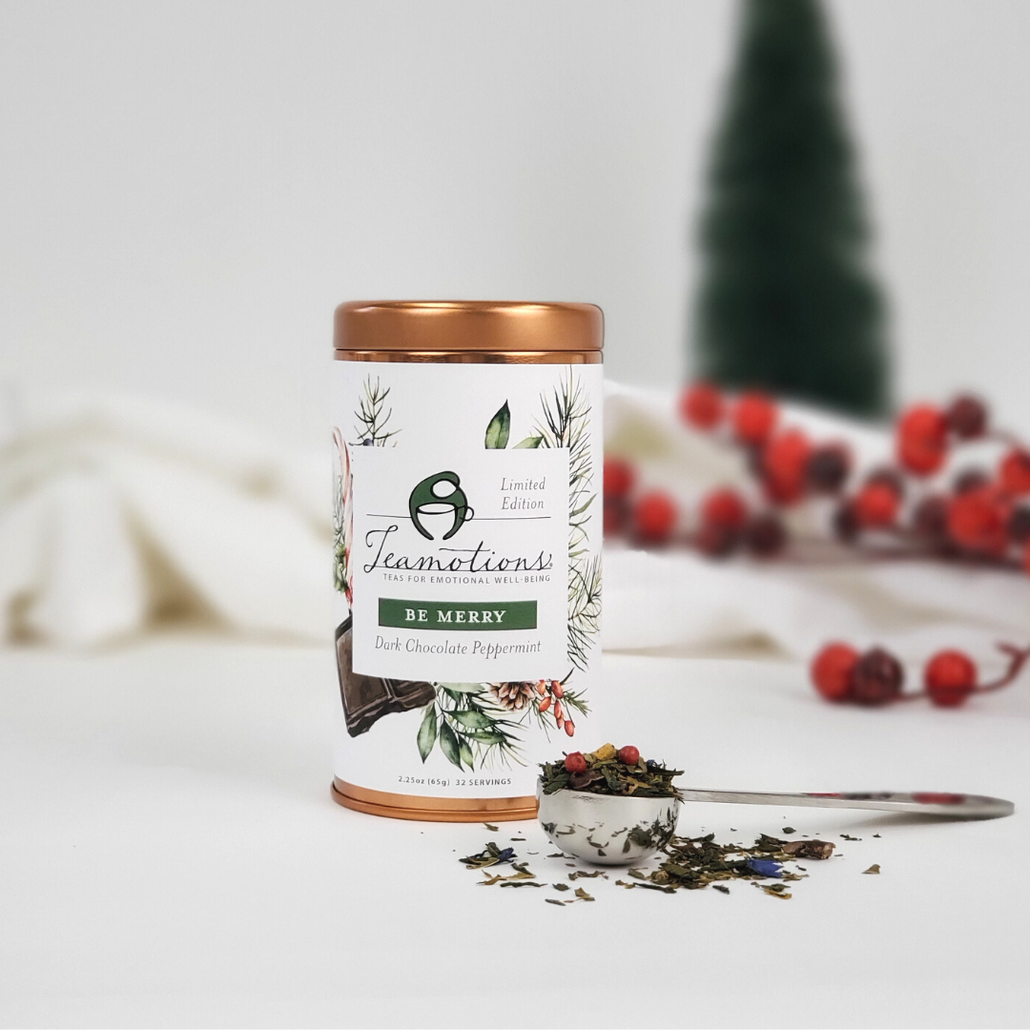 BE MERRY
Dark Chocolate Peppermint
----------
Stay healthy this holiday season with immune-boosting astragalus root in a joyous blend of green tea, peppermint leaves, and dark chocolate.

What are people saying about the Holiday Teas Box Set?



Disclaimer: These statements have not been evaluated by the FDA. They are not intended to prevent, diagnose, treat, or cure any disease or disorder. Always consult your doctor prior to the consumption of herbs of any kind, especially if pregnant, nursing, or taking prescription medications.