5 Reasons why women choose teamotions
5 Reasons Why Women Choose Teamotions To Support Healing Their Heart After Loss
To support healing their heart after loss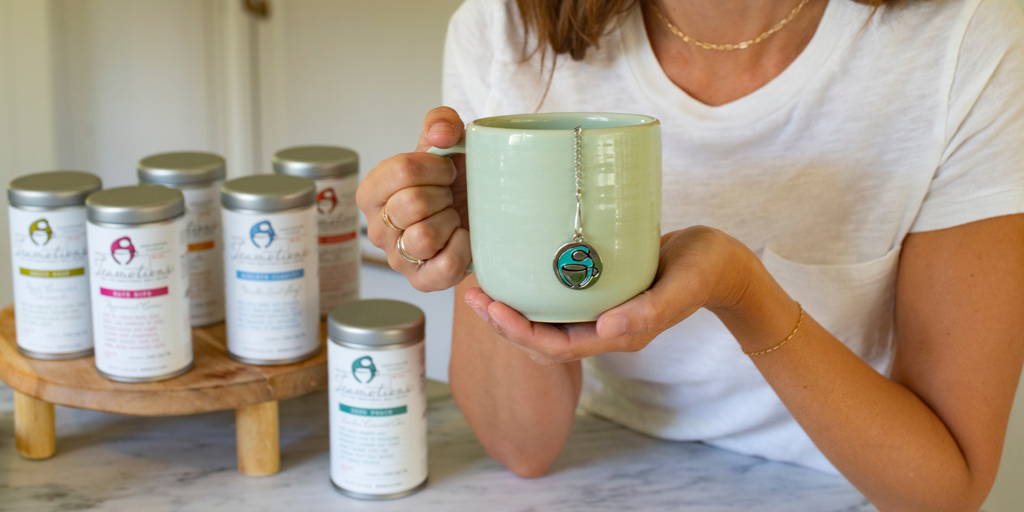 I know from personal experience that figuring out how to face life after loss can be one of the most challenging things a person can go through. It can feel like a long and lonely journey, and finding the right tools to help you through the grieving process can be incredibly difficult.
Personally, I have felt frustrated with the lack of support available, often feeling like I had to navigate my pain on my own. When I lost my baby daughters, I found myself searching for tangible ways to ease my grief, but couldn't find what I needed.
Refusing to give up, I knew there had to be a better way to take care of my hurting heart.
This led me to create Teamotions, a line of emotional well-being teas formulated with adaptogen herbs, healing botanicals, and superfoods to support the body and soothe the soul during times of grief.
These teas have been the foundation I built my healing on as well as thousands of other women.
Here are the top five reasons why women like me are choosing Teamotions to support their healing after loss: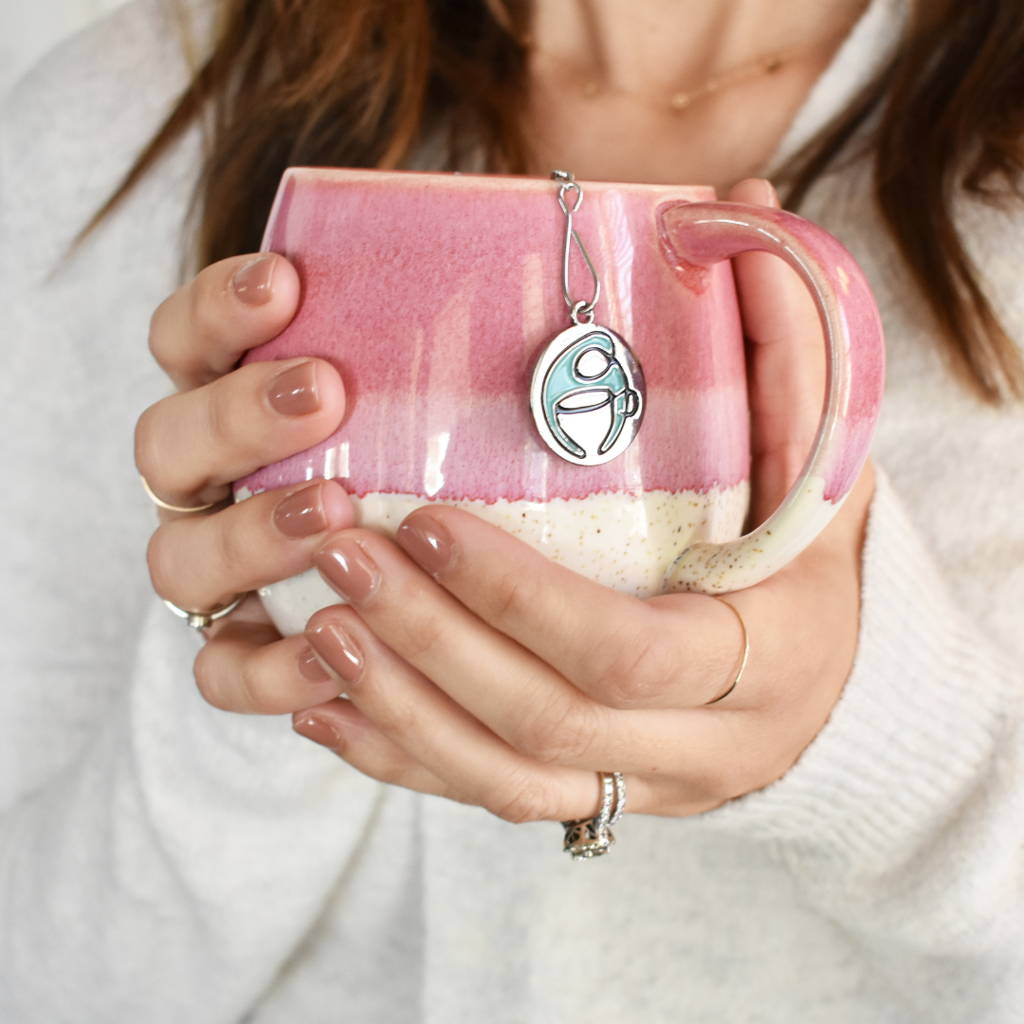 One of the most significant benefits of Teamotions tea is its ability to provide immediate emotional relief.
Just one cup offers a soothing, warm activity that fills you with a sense of calm and control, even during the most challenging moments.
Teamotions line of teas is designed to address the full range of emotional and physical needs during the grieving process, providing powerful support whenever you need it.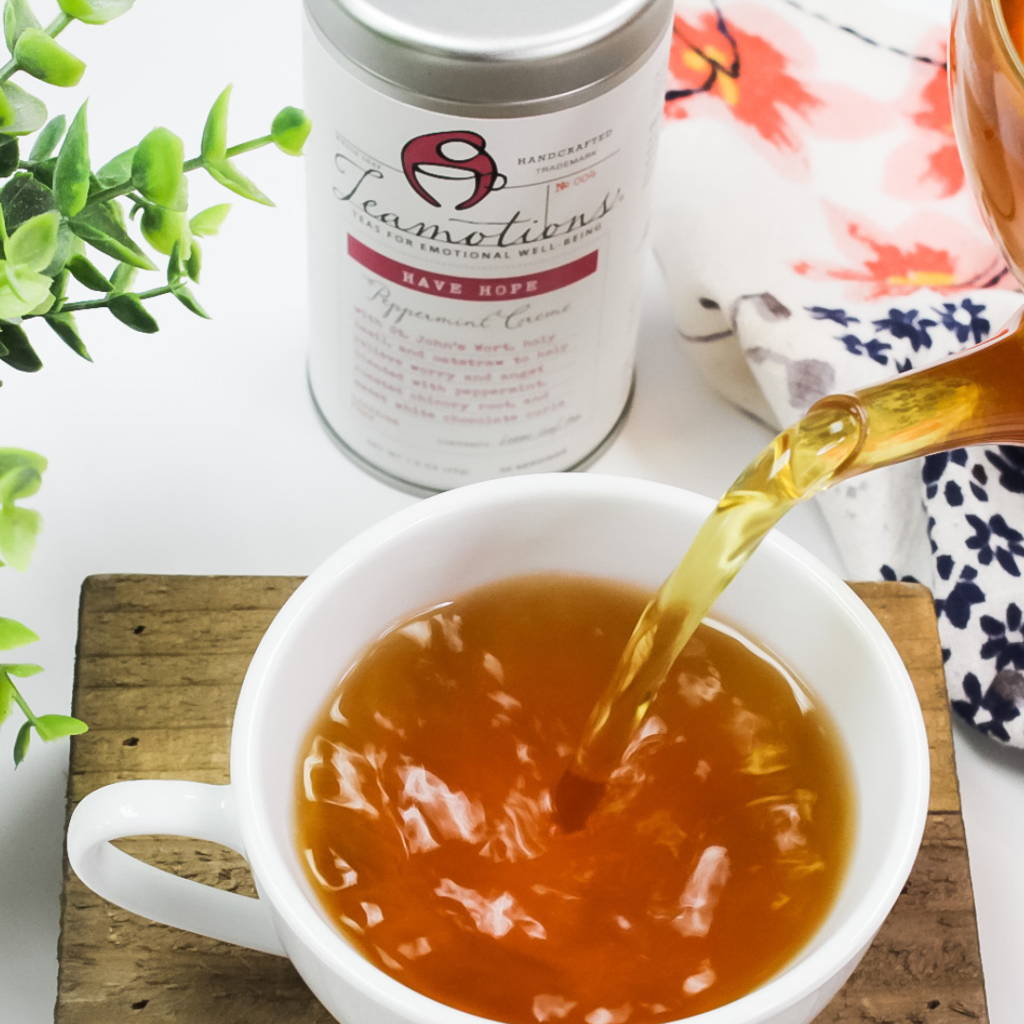 Unlike other herbal teas, Teamotions teas taste as good as they make you feel.
They are beautifully hand-crafted, organically sourced, and award-winningly delicious without additives, sweeteners, or anything artificial - just whole leaf tea, herbs, and natural flavors.
Each tea is enjoyable and effective. You'll look forward to each and every cup.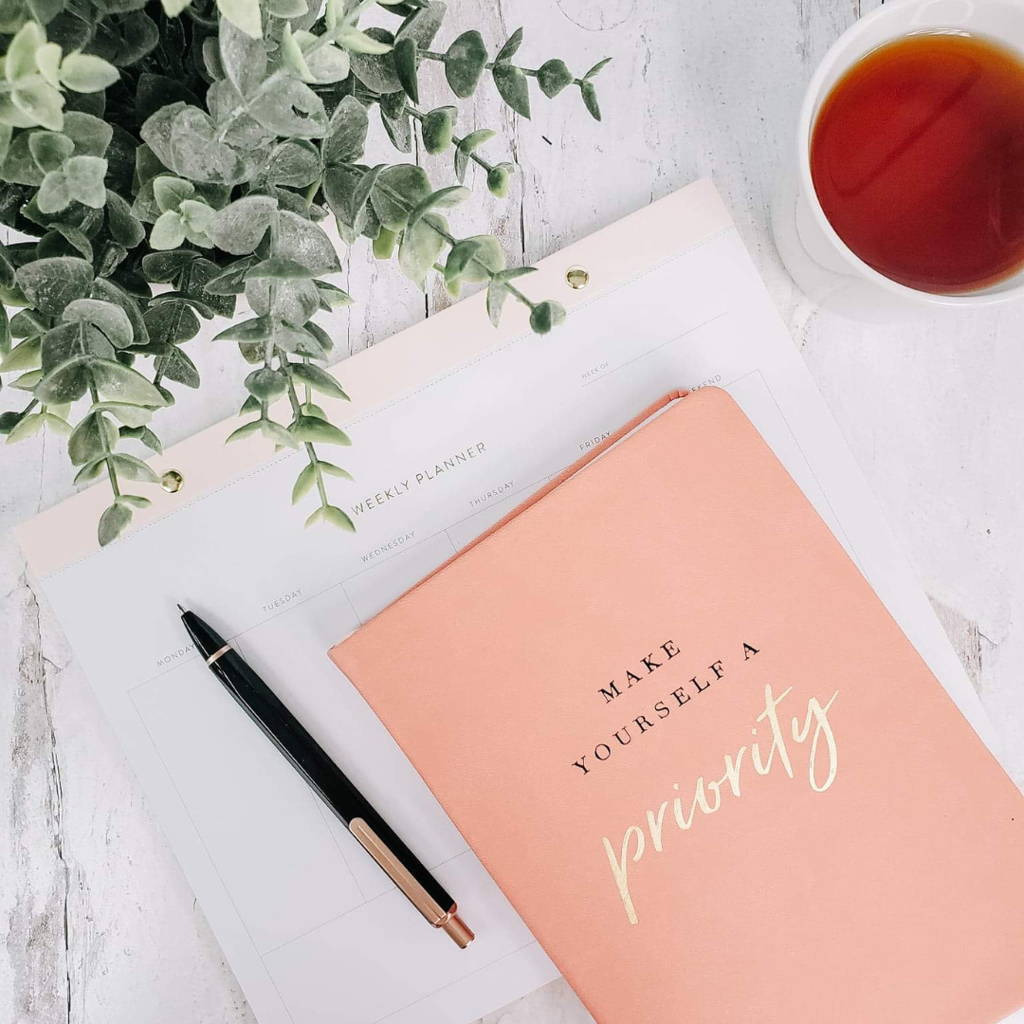 Incorporating self-care into your life can be overwhelming, especially during times of grief.
Teamotions makes it easy to prioritize your well-being with a straightforward process of scoop, steep, sip, and repeat.
By dedicating just a few minutes each day to this practice, you can honor your feelings and provide much-needed support to your body.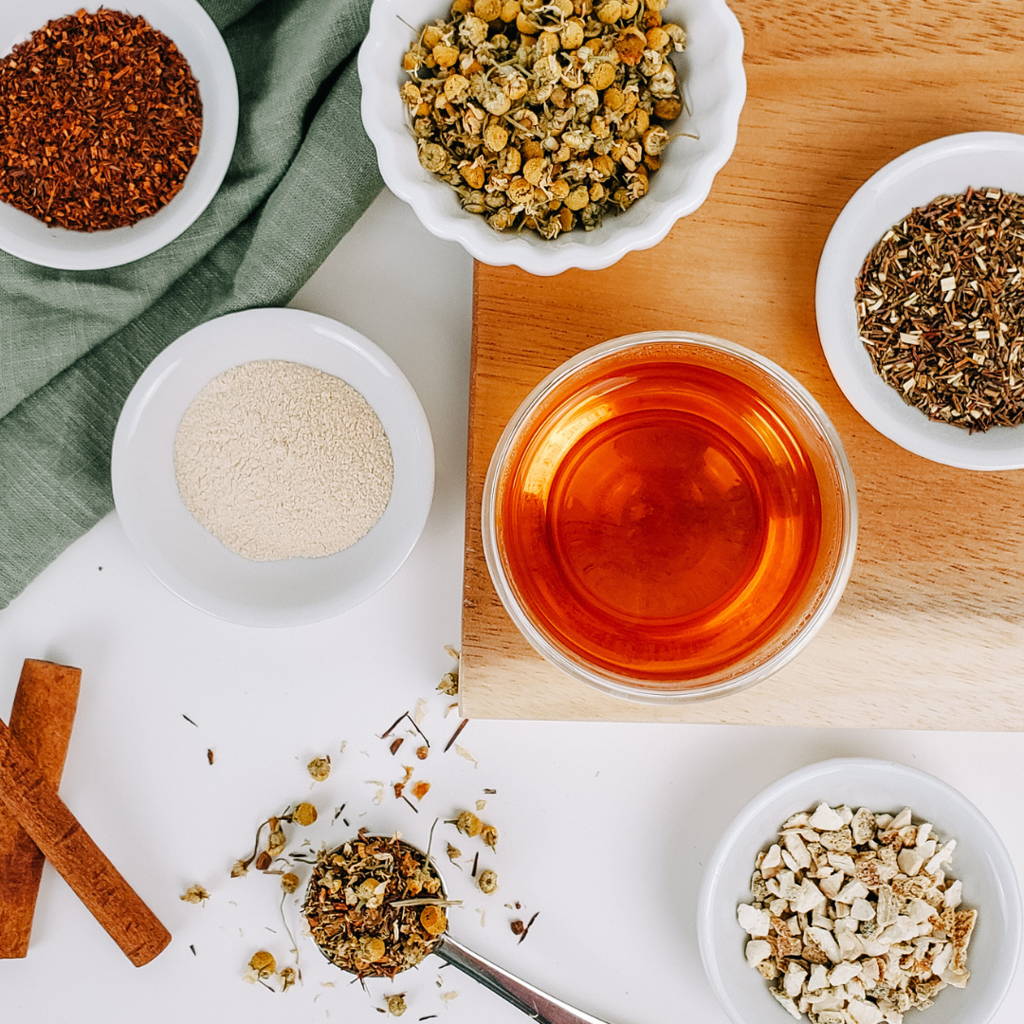 4. Time-Tested Ingredients
The use of adaptogen herbs and herbal medicine has been a staple in cultures around the world for centuries.
These natural remedies have been proven to promote physical and emotional well-being while supporting the body's ability to adapt to stress.
Teamotions teas incorporate these powerful herbs into each tea, ensuring that each comforting sip provides powerful benefits.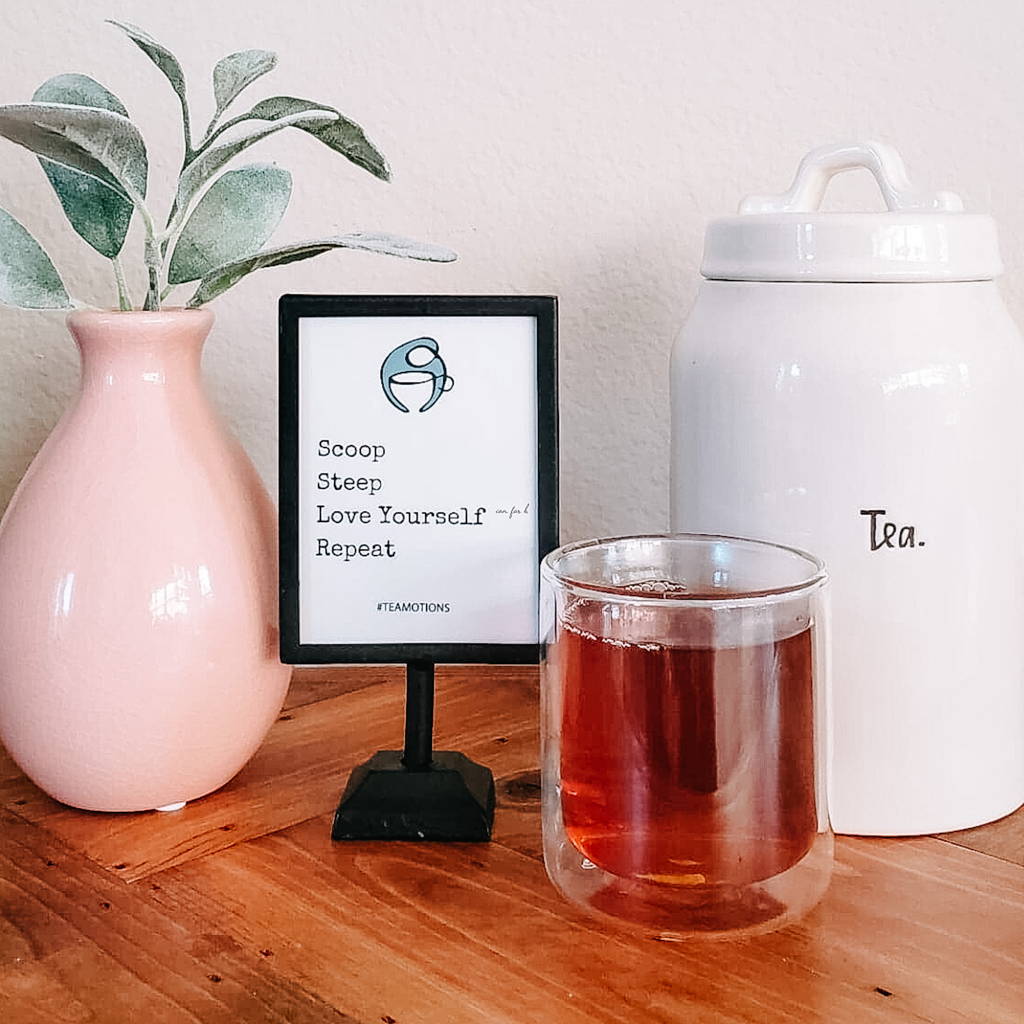 5. Foundation For Healing
While tea alone cannot resolve grief, Teamotions teas serve as a supportive foundation for the healing process.
The habit of enjoying a cup of Teamotions tea provides opportunities for self-soothing while the healing herbs help to restore and replenish your body.
This combination fosters hope and makes it more likely that you will succeed in taking further steps towards healing.
"I knew there had to be a better way to take care of my hurting heart."
Teamotions teas offer women a path towards healing after loss, empowering them to take control of their pain and find the support they need.
With each comforting sip, these emotional well-being teas provide soothing relief and strengthen the body with time-tested herbs.
By incorporating Teamotions into your daily routine, you can establish a solid foundation for healing and begin the journey towards mending your heart after loss.
Start today with the Teamotions Emotional Support Starter Set and take the first step towards finding comfort and healing after loss.