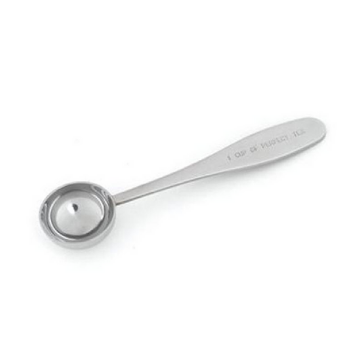 "I can't make tea without it!"—Clara T., perfect tea scoop customer
-----
PERFECT TEA SCOOP

Use this scoop to measure the perfect cup of tea.
Made from dishwasher-safe stainless steel, a flat scoop of tea is exactly the amount you need for a delicious and nutritious cup.
Trust us, you'll want more than one!
**IMPORTANT: Due to the high demand for these tea scoops, we have sold out! Please join the waitlist below to be notified when the item is back in stock.* *
Your Price:
$9.95
What are people saying about the Perfect Tea Scoop?