Your VIDEO RESULTS are available for 15 minutes:
Which emotional wellness teas are right for you?
Based on how you answered the quiz, it looks like your stress response has been trending more towards the "FLIGHT" side of the spectrum.
This means that when you are stressed or overwhelmed, you are more likely to express it in INWARD directed reactions.
You may recognize this in your everyday life as stuffing down your feelings, going through the motions, procrastinating and difficulty making decisions or accomplishing goals.
And this can present as physical symptoms like anxiety, depression, digestive issues, weight gain, or sleep problems.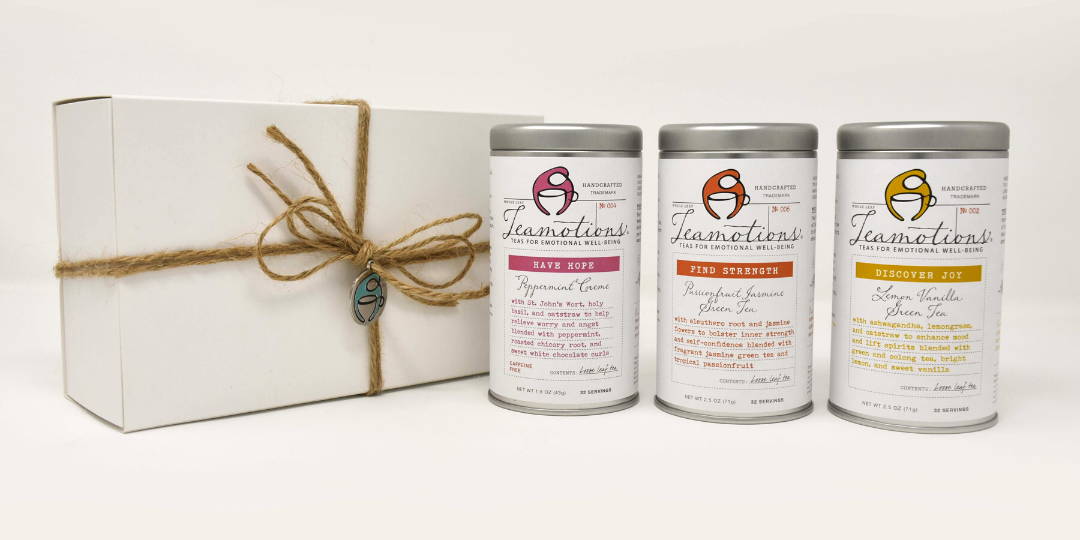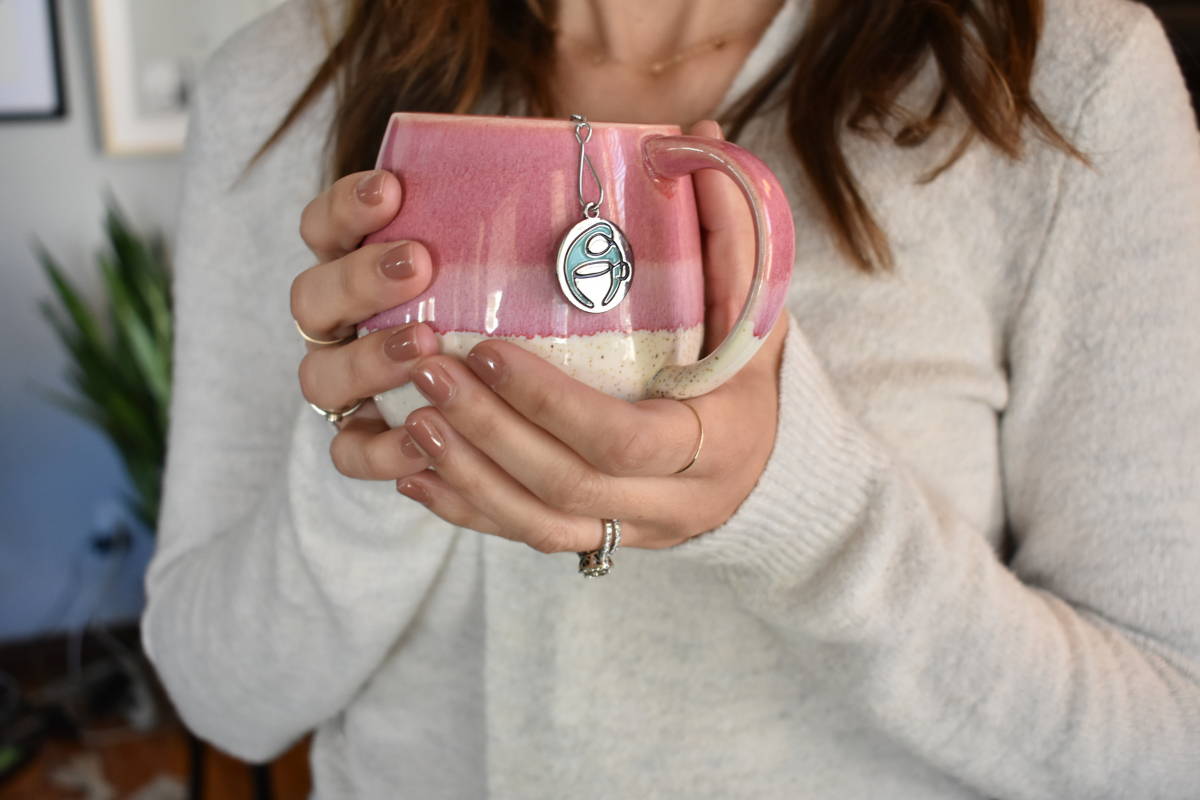 This isn't the result of anything you've done wrong and you should know that it's actually quite common for women in their thirties and forties to experience this.
This usually happens as a result of chronic stress, experiencing a loss or going through a major life change.
Adaptogens are herbs that have been used for centuries in Eastern medicine, and Ayurvedic practices to help your body adapt to stress and bring balance to all systems of the body.
That's why our teas are crafted with adaptogen herbs and botanicals to support your body through emotional and physical stress.
Below you will find our custom tea recommendations to give your body personalized support as you navigate life's stressors.
Recommended for you
BASED ON YOUR QUIZ ANSWERS
energy • confidence • motivation
Restore inner-strength and self-confidence with our Passionfruit Jasmine Green Tea blended with eleuthero root and jasmine flowers in a blend of fragrant jasmine green tea and tropical passionfruit.
uplift • recenter • connect
Feel happier with our Lemon Vanilla Green Tea blended with ashwagandha, lemongrass, and oatstraw in a blend of green and oolong tea, bright lemon, and sweet vanilla.
Renew hope and optimism with our caffeine-free Peppermint Creme Tea blended with St. John's Wort, holy basil, and oatstraw in a blend of mint, roasted chicory root, and sweet white chocolate curls.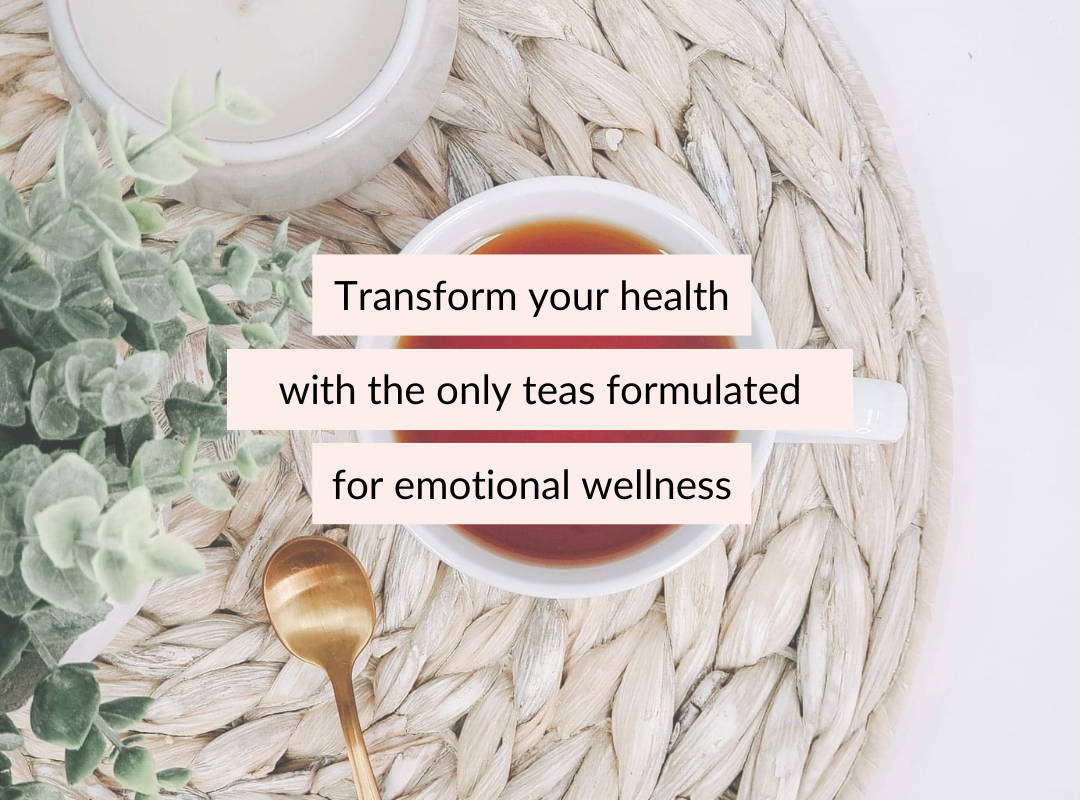 To ensure that each sip is nutritious and comforting, we use only organic whole leaf tea blended by hand in small batches. To counteract the toll stress takes on our emotional well being we use nourishing superfoods and adaptogens to restore our body to its natural state.
Notice a difference in how you feel with every sip. The unique blend of ingredients chosen for each blend are backed by science and offer time-tested benefits that last long after you've finished your cup.
Join a community of people who realize that the emotional toll of stress is negatively affecting how they live their life and want to learn how to restore their emotional wellness and reconnect with their inner self so they can be the best version of themselves.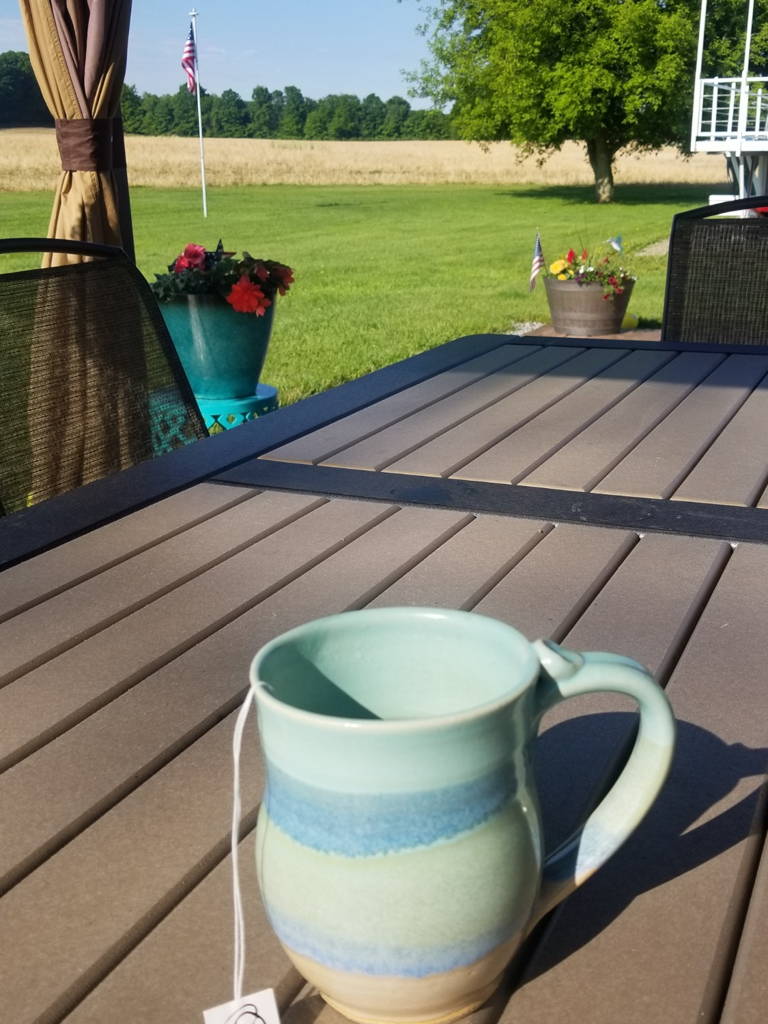 I lost my triplet girls at 22 weeks over Christmas. I've been drinking this tea as my me time. It tastes great and I feel more mentally stable throughout the day. I really am loving this program. I am able to understand grief and what I am going through. This program helps give me hope for the future and reminds me that my story isn't over yet. The daily emails give me motivation and I am really enjoying plugging through the course at my own time and the weekly zoom sessions have been inspirational to me. Rachel can relate to what I am going through and is there to answer any questions I might have as I go through this process.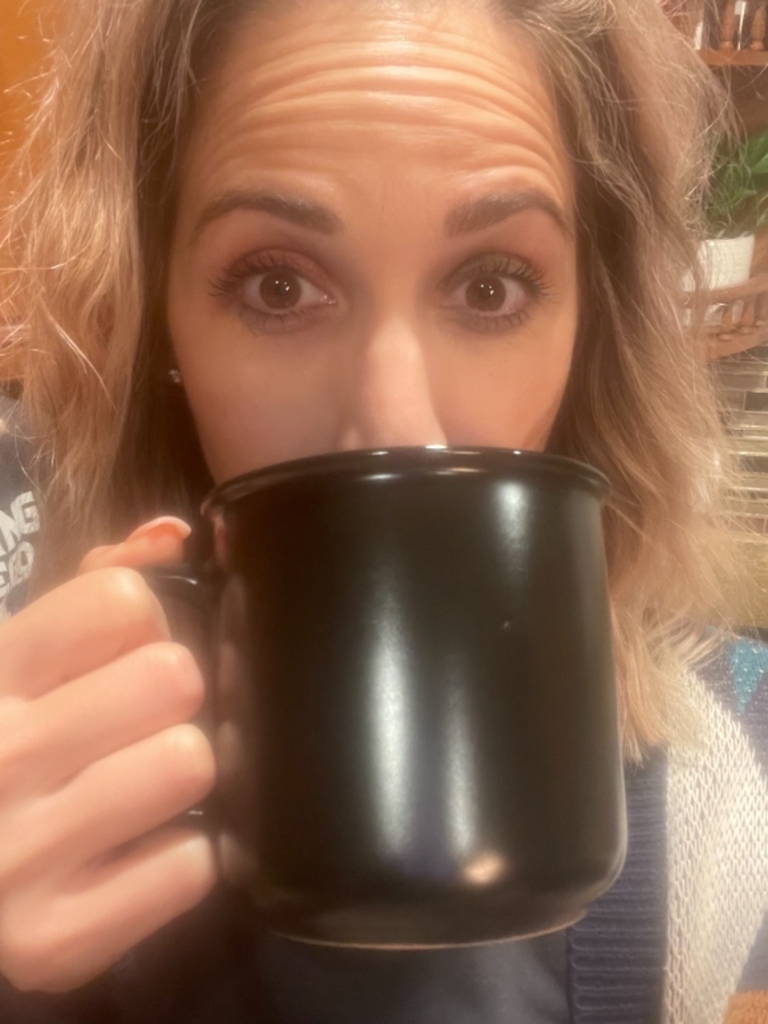 I love this tea! The flavor is amazing but it really helps calm me down and keeps my anxiety under control at bedtime. Highly recommend!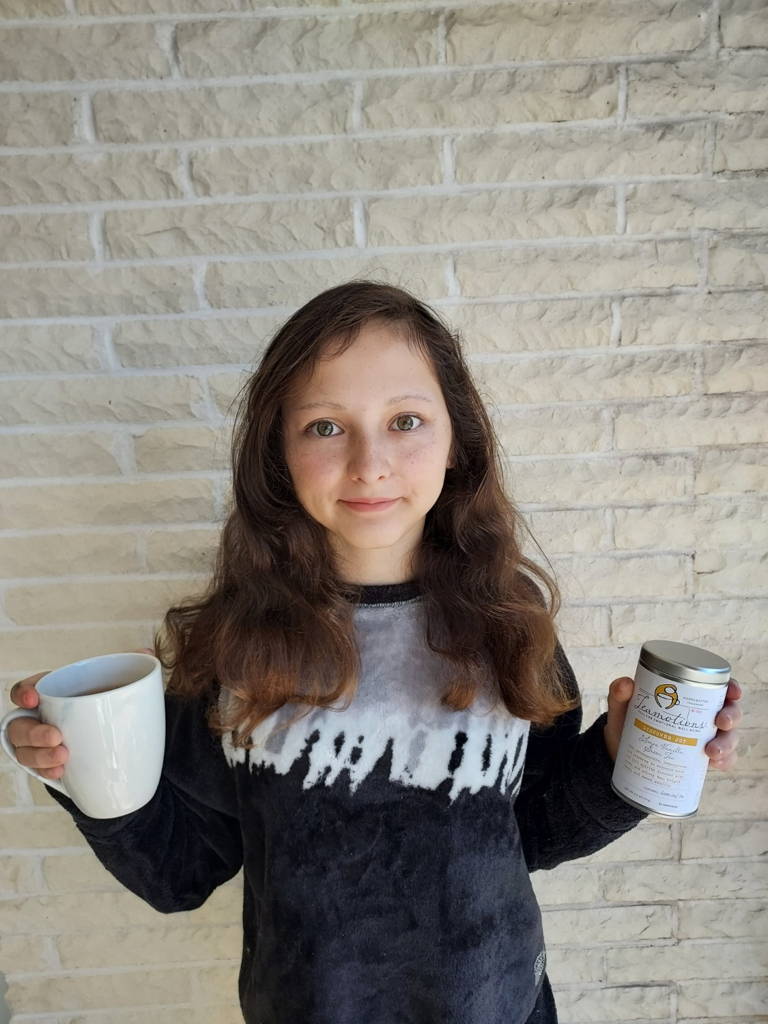 I ordered this tea for my daughter, who has emotional disregulation. I love the idea of taking an emotional break to sip some tea and identify deeply with the owner's story. Im trying to teach my daughter to deal with her emotions by taking a time out, evaluating, and seeking God's help in prayer- and I think a tea break may be just the thing to soothe her heart. Thank you for the suggestion.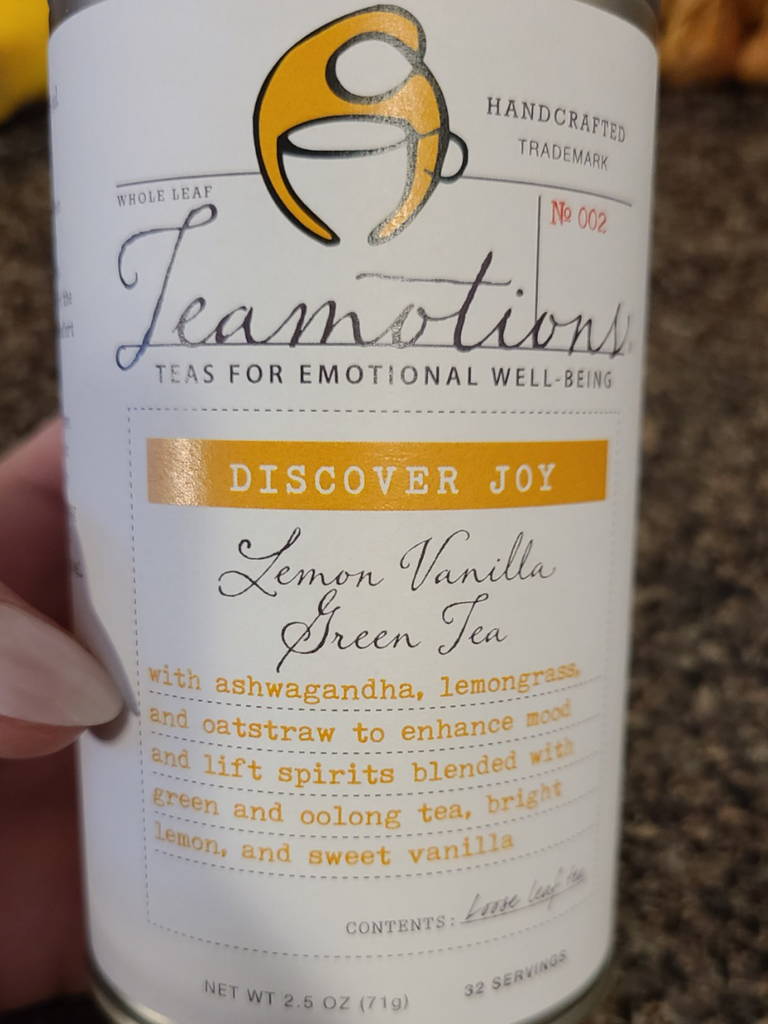 This tea is amazing!!! I start every morning with a cup and it seriously gets me through my day. Full of energy and positivity!!
It is a cup of happiness 💛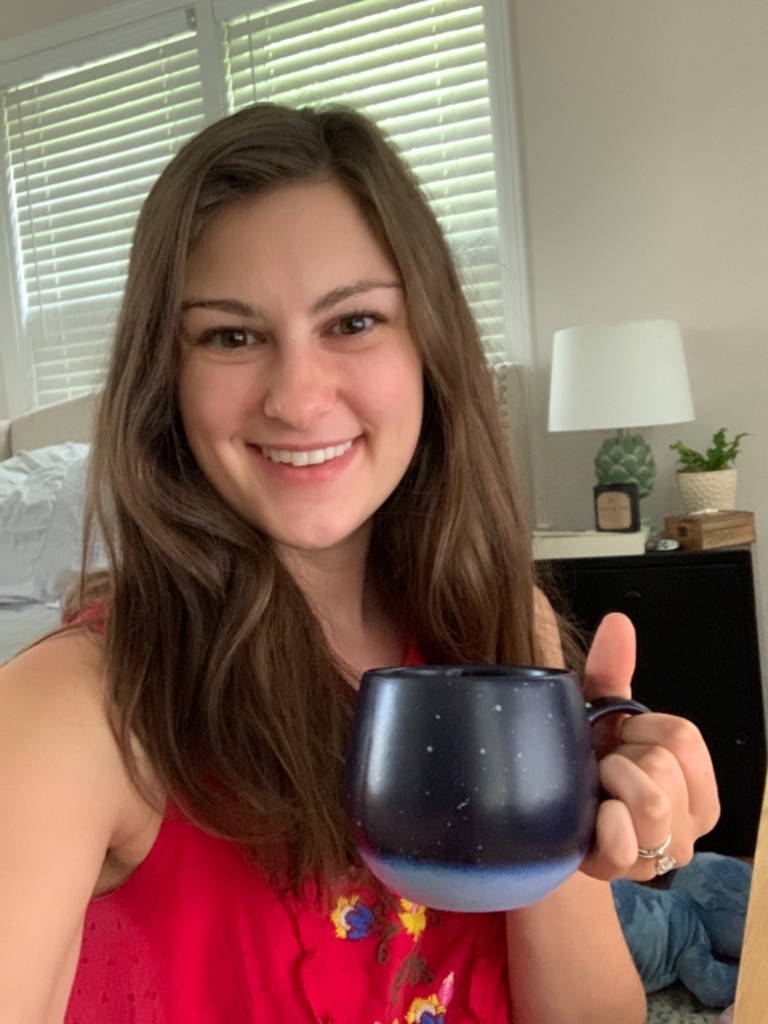 This is my favorite tea (and a bonus for being caffeine free as I avoid caffeine after 12 pm)! It is literally like drinking a warm apple pie/cider but without being overwhelming. The flavor profile is full bodied and is unlike any other teas I've ever tried (others taste watered down). And I love the sustainability and low waste that these are. I'm not a fan of being forced to use bags and preferred loose leaf so this company is perfect for me.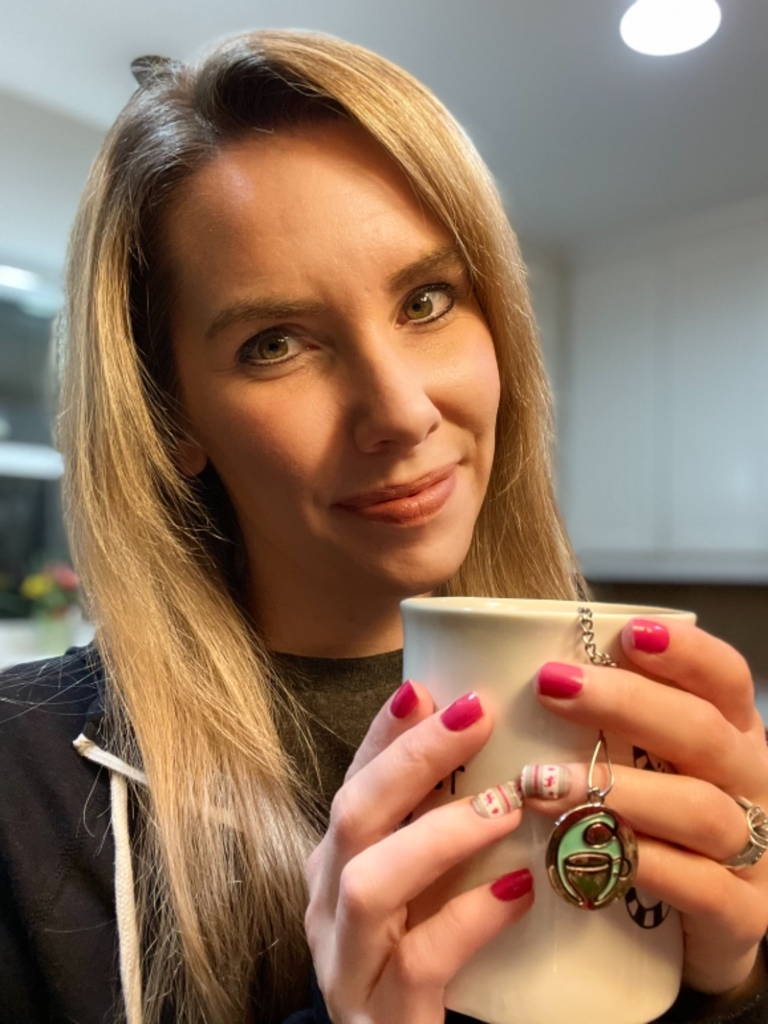 I had first heard of Teamotions after having a miscarriage in 2011, however I wasn't much of a tea drinker back then. Over the last couple of years I have learned to enjoy a warm/hot beverage and was looking for something that would help with my mental and emotional well-being. I don't think I would have made it through 2020 without the help of these two teas.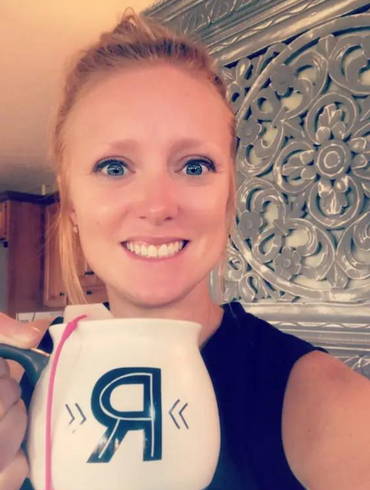 I started with the peppermint creme Have Hope per a friends recommendation! It has helped my anxiety so much and just gives me an overall sense of well being when I drink it! 🙌 The smell is so amazing!! I just purchased a second container Of Have Hope along with Discover Joy to try! Can't wait!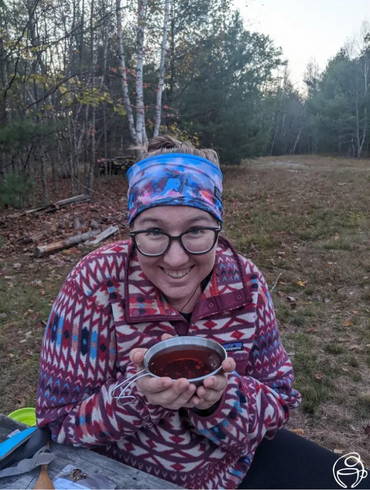 The holiday teas are WONDERFUL! I really love the Spread Cheer and the Give Thanks! The Be Merry is more subtle than the other flavors and would be best for when you want a hot beverage but not something super flavorful. I took these on a backpacking trip and they were perfect at warming me up after hiking miles out in the cold. I appreciated that there is an uncaffinated tea in the set. I would HIGHLY recommend these as they are a wonderful additions to any day!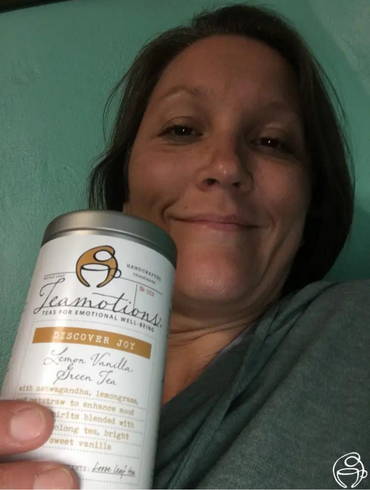 SO SOOTHING AND DELICIOUS!
I love this tea for its incredible perfectly balanced flavor but an awesome side benefit is that it also soothes my frazzled nerves on way too busy days.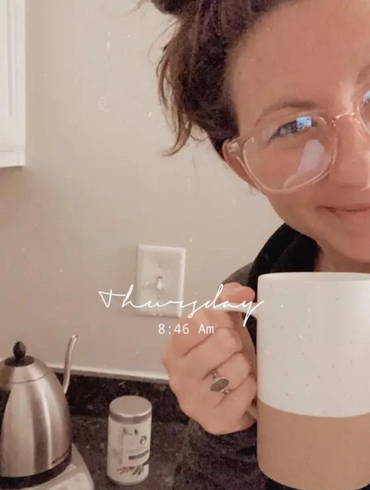 Just the right amount of minty goodness. And the chocolate nibs just take it over the top in the yummmmmm factor! My whole family enjoys this tea!
PERFECT ASSORTMENT TO HAVE ON HAND!
I love every tea Teamotions make! The amazing flavors, the specialized mix of ingredients, and the way they make me feel!
Simple, Delicious and Effective!
Simply choose your tea, scoop it ino your teabag, add water and steep until it is ready to drink.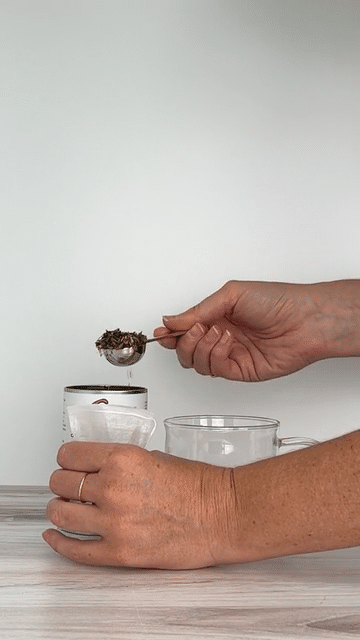 Scoop loose tea to the teabag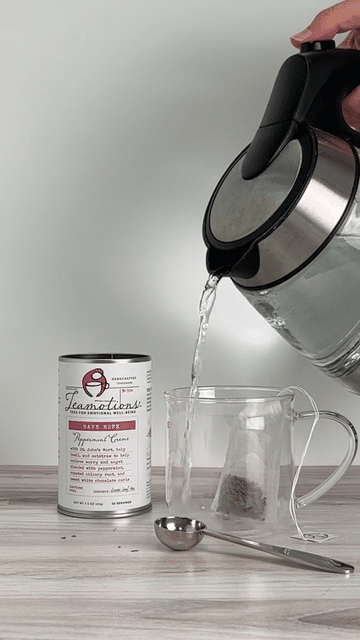 Add teabag to your cup and pour water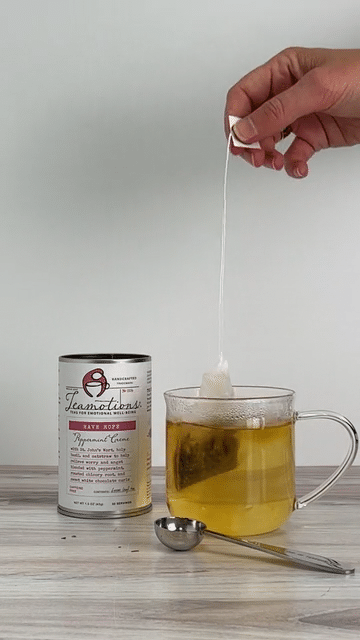 Steep the teabag until done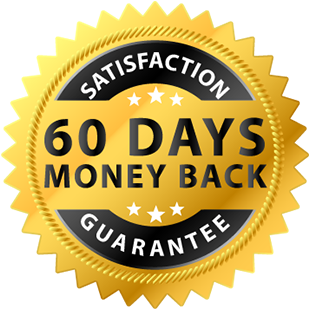 Love It Or Your Money Back
Our first priority here at Teamotions is your emotional well-being. We have created the finest quality product possible that meets our highest standards of flavor, quality, and effectiveness.
We love our teas and know you will love them too.
We are so convinced our teas will comfort and support you as promised, we offer a 60-Day No Questions Asked Money Back Guarantee and a 1-Year Quality Guarantee on all of our teas. If for any reason you are dissatisfied, all you have to do is contact us and we will provide you with a full-refund.
Questions that our other customers have asked
Are Teamotions teas organic?
Yes, all of the tea and herbs used to make our Teamotions teas are organic.
Are Teamotions teas gluten free?
Yes, but some of our teas contain an herb called Oatstraw that may contain gluten due to cross-contamination with wheat during processing. Oatstraw is usually grown near wheat fields and therefore may cross-contaminate. The odds are minimal, but if you have a severe allergy or Celiac disease, drink with caution.
Where are Teamotions teas made?
We proudly hand blend and ship all of our teas in Southern California.
Can I drink more than one tea in a day?
Yes, of course! Teamotions teas work synergistically with each other. Drinking more than one type of tea a day will not negate the other but rather increase its benefits!
Are Teamotions teas safe during pregnancy and/or breastfeeding?
Yes. We blended our teas to be safe to consume while pregnant and/or breastfeeding*.
*Disclaimer: We are not doctors and cannot provide medical advice so please always ask your doctor before consuming our teas.
Can Teamotions teas be consumed cold?
Yes, Teamotions teas are delicious cold/iced! You will still receive the health benefits whether the tea is consumed hot or cold.
For a delicious cup of iced tea, we recommend the cold brew method. For every 8oz of room temperature water add 1 perfect tea scoop of tea in a pitcher or carafe. Place pitcher/carafe in the refrigerator and leave for 3-4 hours or overnight. Strain and enjoy!
What is the shelf life of your tea?
If kept in a cool, dry, dark place (like a cupboard) our tea will last 24 months. We blend tea every month, so you are always guaranteed fresh tea! We also put a Best By sticker on each product.
I saw "natural flavors" in the ingredient list. What does that mean?
The natural flavors in our tea are just that - flavors that have been extracted from natural origins and placed in a glycerin base to be mixed with our teas.
For example, if the natural flavor is a lemon flavor, it has been extracted from either lemon, lemon verbena, lemon balm, or any other natural product that you can get a lemon flavor from and then put into a glycerin base so it can be added to our teas.