The Teamotions Blend that Sparks Joy
"If you carry joy in your heart, you can heal any moment." – Carlos Santana
Fostering joy and lifting spirits in the hearts of people around the world was our first passion, and we knew that we had to create a tea to do just that!
Life can feel dim, hard, and heavy at times and we wanted to do our part to help brighten it up.
That's why we decided to focus on happiness itself. What could we create that would uplift a down mood, support those experiencing pain or disappointment, who needed a ray of light? 
The answer was our second tea blend— Discover Joy— a lemon-vanilla green tea blend.
Discover Joy is created to lift your spirits even in the hardest of times. Those who have sadness and emotional pain know how draining it can be. 

But what many people don't realize is that sadness doesn't just take a toll on you mentally. It also wears you down physically. In fact, unresolved grief and depression target your lungs, putting you at risk for disease. 
That's where we decided to focus— not just on boosting happiness, but also supporting the organ most burdened by sadness— detoxifying, clearing, and opening the lungs to encourage deep, healing breathing. 
We used a green tea base because of its dopamine and serotonin-boosting abilities, blended with green rooibos to increase the nutritional value and oolong tea to produce levels of flavor and complexity. 

But we wanted to take it to the next level. We studied what ingredients we could blend in that would help provide relief during those tough times. 
Ashwagandha— an adaptogen that has been clinically shown to reduce depression and anxiety, Lemongrass— to provide lung health and counter stress, and Oatstraw— to calm the nerves and restore both physical and emotional strength. 
These ingredients combine together to produce a tea that truly makes you feel happier, better, from the inside out.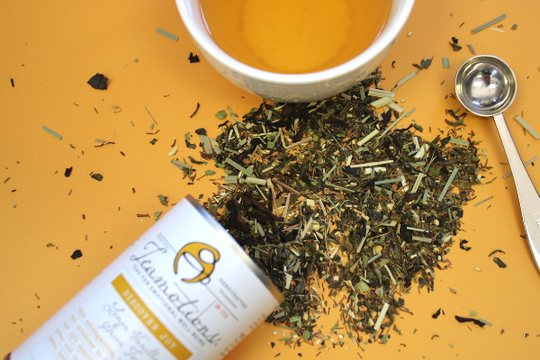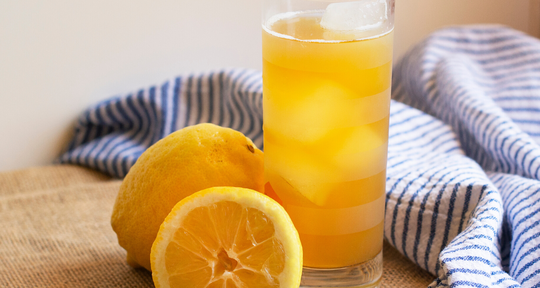 We didn't just design Discover Joy to help though! After all, we also wanted it to have an irresistible taste. 

The lemon-vanilla blend complements the green tea perfectly, creating a bright and uplifting aroma, and dancing in your mouth with a comforting harmony of flavors. 
Ginger adds an extra twist of flavor, a dash of spice to balance the sweetness. 
From the flavor to the smell, even down to the color, this blend is sunshine in a cup.
Discover Joy improves your mood, letting you feel the peace, let the sunshine in, and return to a state of happiness. 

It heals mentally, physically, and emotionally:
Mental: Calm your mind and encourage positive thoughts
Physical: Strengthen your body against stress
Emotional: Lift your mood and let joy back in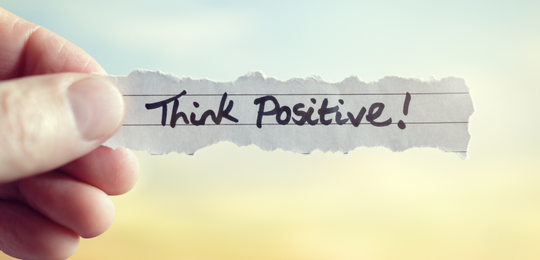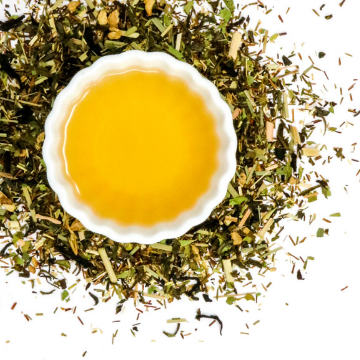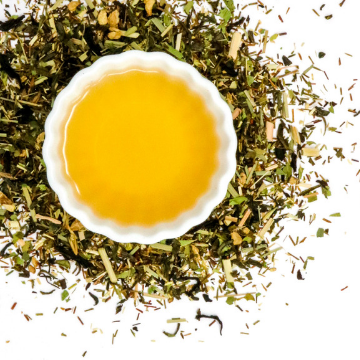 We recommend drinking Discover Joy daily to soothe and comfort your heart and invite joy to return. Brew your cup and sip it slowly, making a list of ten things you are grateful for and find joy in them.

As you do, enjoy our Discover Joy Spotify playlist, a compilation of feel-good tunes that lift your spirit. (Music therapy has many benefits in fighting depression and creating moments of happiness!)
The elements of the tea combined with gratitude can part the waters and let life, love, and laughter back in! 
What Our Customers Say about Discover Joy
⭐⭐⭐⭐⭐
"This stuff is legit. I absolutely love this tea. I wanted something to help manage pandemic blues and this has definitely made a difference. It also tastes so good I don't even need sweetener. Highly recommend." - Lisa
⭐⭐⭐⭐⭐
"Daily Dose of Joy
I've been drinking this tea for almost 4 years. I've given it as gifts to the biggest tea snobs and everyone agrees... "It's the best green tea I've ever tasted."" -Jennifer
⭐⭐⭐⭐⭐
"My 15 y/o son swears this is the best tea he's ever had. He says he feels more light inside. During a pandemic and its ensuing emotions, I did not hesitate getting a big ol' bag for him to enjoy." - RM
Give Yourself the Gift of Joy Today
You deserve happiness, joy, and light. You deserve to comfort your heart and feel uplifted.
Experience the change for yourself by trying Discover Joy today!