The History of Tea: How Tea Became the World's Healing Beverage
Tea has been steadily gaining popularity in America for decades, with a big boost in the last 20 years along with a renewed interest in herbal healing. 
But long before that, the rest of the world was enchanted with tea. Dating back to the early Chinese dynasties, tea has a rich history of healing, medicine, and offering nature's power and gifts. 
Let's take a look at the history of tea for healing and how we got where we are today!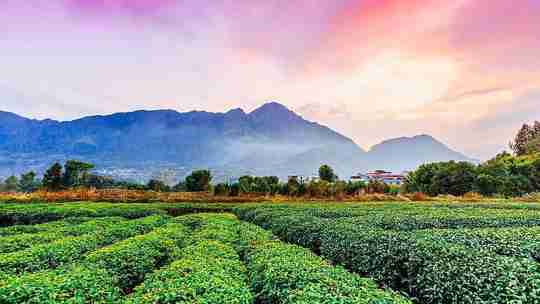 In the Eastern world, tea has held esteem for centuries. The Classic of Tea, written by Chinese author Lu Yu around AD 760, was the world's first publication about tea and shared the medicinal powers of tea, as well as proper tea-making etiquette. 
Although tea became connected to elegance and culture, it was first and foremost used for medicinal purposes. Healers would infuse tea with various plants and herbs, like peppermint and ginger—  to treat illnesses, ease ailments, and promote good health.
As exploration and expansion became popular, European explorers learned about the healing potential of plants. Portuguese merchants traded for tea in China and brought it home to Europe. 
It didn't take long for tea to catch on in Europe. Even though it started out as a medicinal beverage there as well, it soon became entwined with wealth and class. 
Still, doctors and healers studied and experimented with tea, touting it as a cure for a wide range of ailments— from sleep issues to anxiety to scurvy.
Tea eventually gained popularity with the European working class. However, they couldn't afford high-quality tea, instead, buying poorly produced tea (or even pre-used tea leaves!) 
Debates over the health benefits (likely caused by low quality tea) and battles over workers taking too many tea breaks led to a power struggle over tea. Clashing opinions between physicians left many wondering if tea was a medicinal wonder or something else entirely.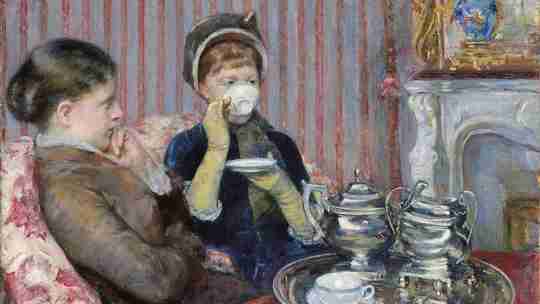 Unconnected to the Eastern world, Native Americans had long brewed teas from herbs and plants— most notably Cassina, a caffeinated tea made from holly leaves. 
But by the time tea made it to the colonial world, imported from overseas, it was thought of more as an enjoyable beverage for the rich than a natural healing source. 
Still, the truth about tea couldn't be silenced forever. Tea's popularity never died down— In the 1800s, tea rooms and tea shops popped up, and the fascination with tea continued.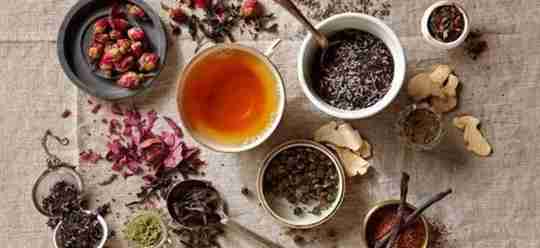 The draw of tea as medicinal and herbal remedies never fully went away. As science and research abilities advanced, scientists discovered that tea was full of polyphenols, antioxidants that offered a wide range of benefits. 
Studies continued to show that herbal ingredients did offer nature's healing abilities, not only reducing stress and promoting focus, but also decreasing the risk of heart disease, diabetes, stroke, and more! 
In the last couple of decades, as people have reconnected to herbal and holistic healing, tea has continued to gain popularity.
From its early medicinal origins to the resurgence in America in recent years, tea's history is steeped with healing. 
We chose to start Teamotions because tea is inherently powerful for healing the body. But we wanted to take it a step farther— we wanted to create tea that nourished minds, bodies, and souls, specifically created for mental and emotional well-being. 
If you're ready to embrace the healing power (emotionally AND physically) of our teas, try out our Teamotions Sample Set today. Discover how our teas can impact you, brightening your emotional well-being and continuing the long legacy of tea.