Achieve Clarity: How Our First Blend Sharpens the Mind and Promotes Focus

"The soul always knows what to do to heal itself. The challenge is to silence the mind." ― Caroline Myss

When we realized that we wanted to create self-care-focused tea, the first idea that came to mind was a blend that brought clarity. 
There's an innate connection between tea and clarity. When you hold a steaming cup of tea, breathing in the aroma and taking your first sip, there is a moment where everything else stops— the noise of the world disappears and you experience a split-second of clarity. 
We wanted to bring that split-second into the forefront, creating something that would sharpen minds and open eyes. A tea that could replace your morning coffee and jump-start your day. 
From that mission, our first blend was born— Achieve Clarity. 
Achieve Clarity is a vanilla earl grey tea with a citrusy, bold aroma, and a rich and smooth flavor. 

From the first sip, it heightens your taste buds and senses, full of flavor that's just the perfect amount of sweet vanilla to soften the traditional citrus earl-grey taste. 
It can be enjoyed as is, or combined with milk and sugar for a conventional English-style tea experience.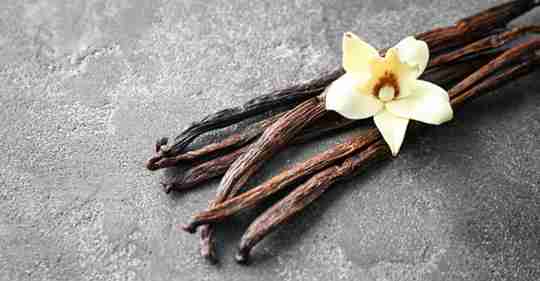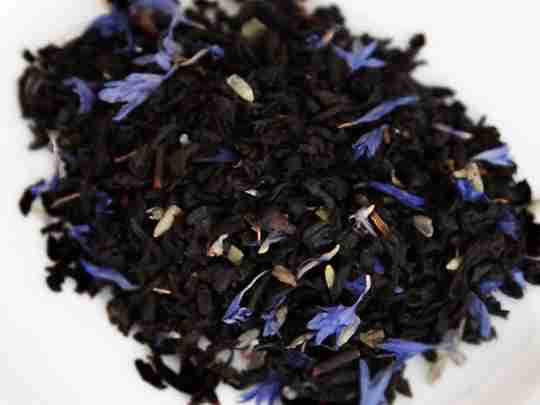 We created Achieve Clarity with focus in mind. Every ingredient was selected for a specific purpose, to bring forth a blend that could offer caffeine clarity without the coffee jitters. 

The black tea base contains 50 mg of caffeine (half of a cup of coffee), which sharpens mental focus, concentration, and blood flow to the brain, while also promoting a sense of calm. 
The blend also includes the adaptogen herbs licorice root and holy basil to support brain health, improve mental function, enhance memory, and bring the body into balance. 
We added Bergamot and Lavender, both natural calming aids, to uplift, relax, and help quiet the noise of stress, anxiety, and overwhelm.
Achieve Clarity unleashes your mind's potential while promoting calm, opening the door to true clarity. A sharp mind and a calm body are the keys to success, productivity, focus, clarity, and balance. 
It's designed to offer these mental, physical, and emotional benefits:
Mental: Improves focus, memory, and clarity

Physical: Increases oxygen to the brain, keeps your body calm and centered, and does not over-stimulate
Emotional: Fosters comprehension and awareness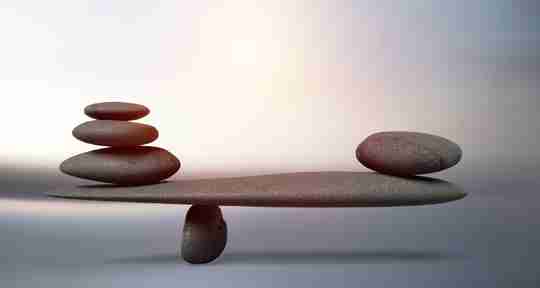 Make the Most Out of Achieve Clarity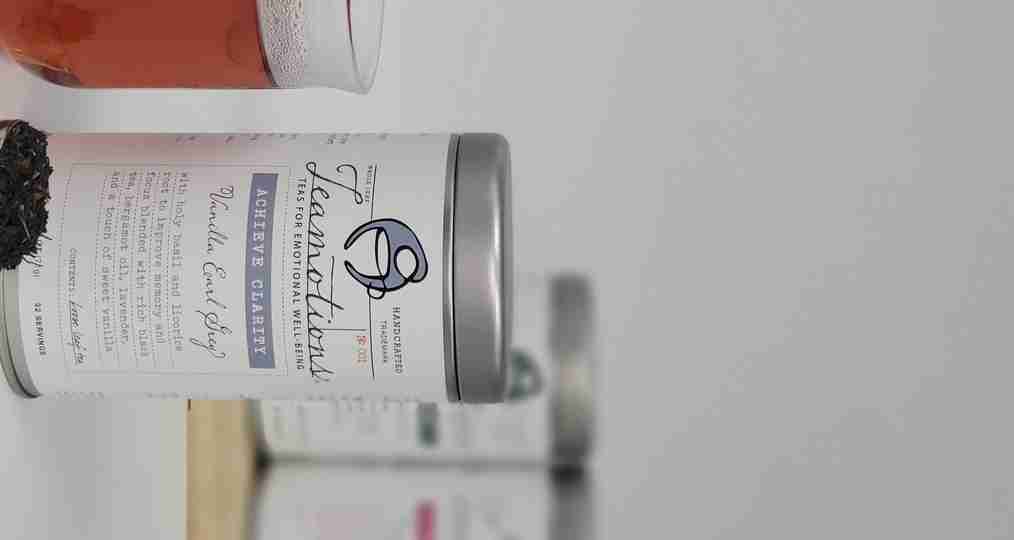 Achieve Clarity can be enjoyed many ways— with cream, without, in the morning, as an afternoon pick-me-up, or even to create a special London Fog latte treat. There's no wrong way! 
Most people enjoy it as a daily tea, to break through the mind fog and ease the racing thoughts so they can focus on what matters most and gain true clarity. 
For extra focus, we recommend deep breathing as you sip, shutting out the responsibilities, to-do lists, and worries about the rest of the day, and staying present in your moment of clarity. Enjoy your cup while you listen to our Achieve Clarity Spotify playlist, full of music designed for focus, calmness, and the moment at hand.
What Our Customers Say about Achieve Clarity:
⭐⭐⭐⭐⭐
"The best Earl Grey combo ever!
This is the best tea combination I have ever had. The fragrance and the flavor are second to none!!! I just bought a big bag! Love it!! If you like Earl Grey and vanilla, you will love this combination!!!" -JoAnn D
⭐⭐⭐⭐⭐
FAVORITE TEA
"This is my favorite tea to start the day! It's delicious and helps me feel alert and ready for a great day of work and time with my family. :) In fact, I love it so much that I make a gift of it to each of my clients! I highly recommend it!"
 - Kristin S.
Find Your Clarity Today
Shut out the noise of the day, find your clarity, and set yourself up with a strong daily foundation. 
If you're ready to connect your body, heart, and mind, and restore mental clarity and focus, try Achieve Clarity today!