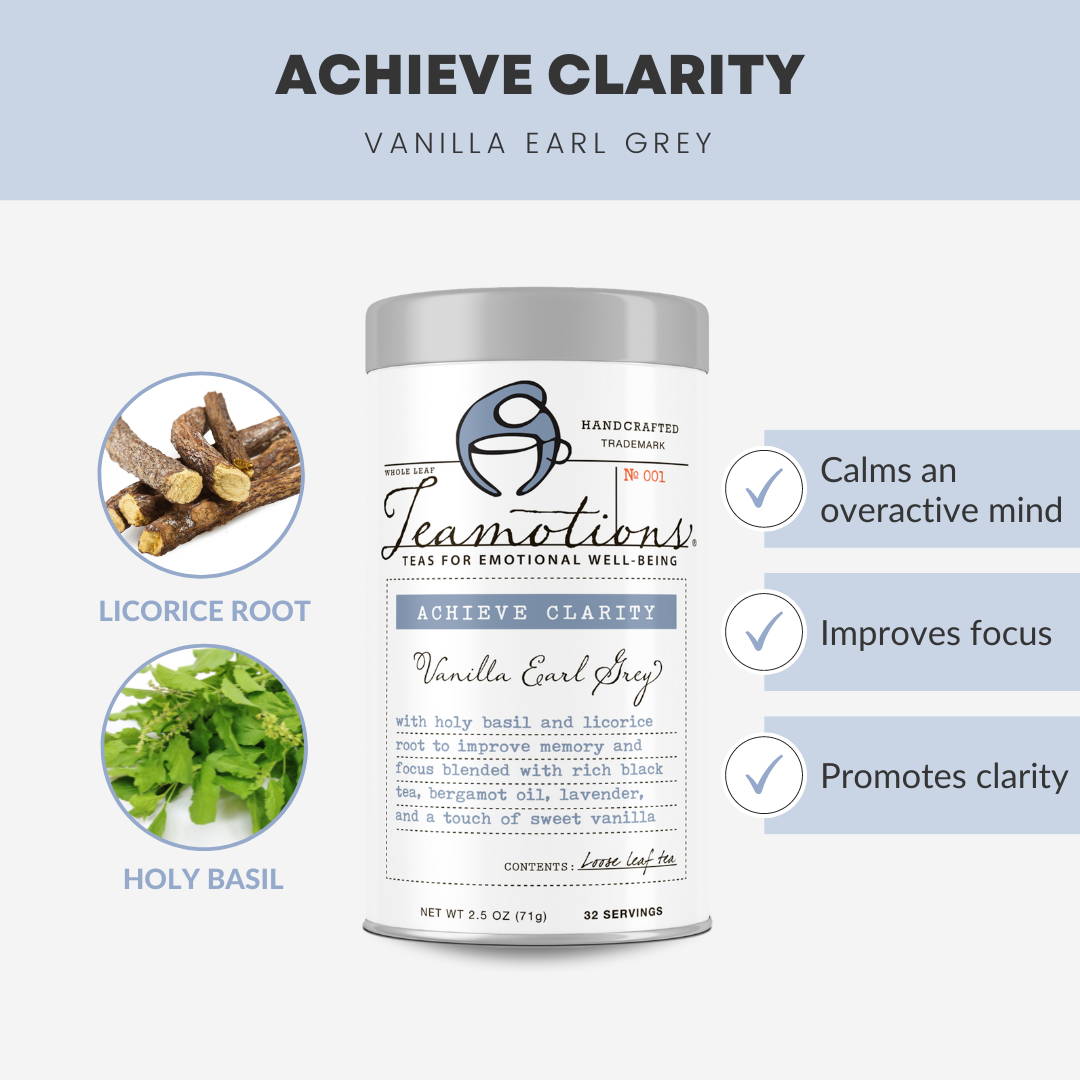 Clear and calm your mind with holy basil and licorice root in a blend of rich black tea, bergamot oil, lavender, and a touch of sweet vanilla.
Benefits: Helps wake up the brain and restores the ability to think clearly under stress. Helps clam a racing or overactive mind and brings mental focus.
Flavor: Vanilla Earl Grey. Rich and robust black tea with notes of citrus and vanilla.
Ingredients: Organic Earl Grey Black Tea, Organic Black Congu Tea, Organic Black Breakfast Blend, Organic Holy Basil, Organic Licorice Root, Organic Lavender, Organic Cornflowers, Natural Flavors.